Hearts boss John McGlynn scotches reports of Rudi Skacel return
Last updated on .From the section Football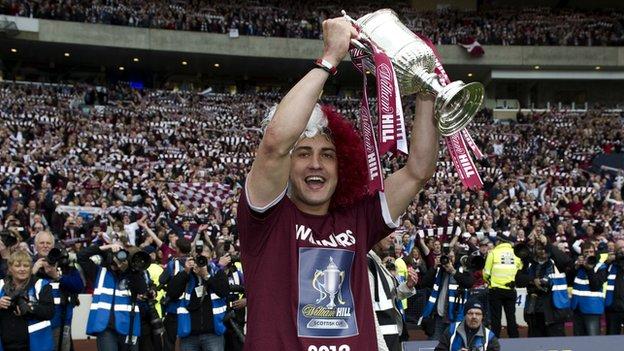 Hearts manager John McGlynn has distanced the club from reports linking Rudi Skacel with a return to Tynecastle.
Skacel, 33, said on Twitter at the weekend that "the season starts for me next week".
However, McGlynn said: "I don't think we should get carried away. I'm dealing with the players I have here."
The Czech mdfielder left Hearts last summer following his second spell at the club.
Hearts director Sergejus Fedotovas fuelled speculation by suggesting on Facebook that the club's supporters could expect "good news".
But, speaking ahead of the Communities League Cup Third Round tie with Livingston, McGlynn said he was unaware of any moves to bring Skacel back to Edinburgh.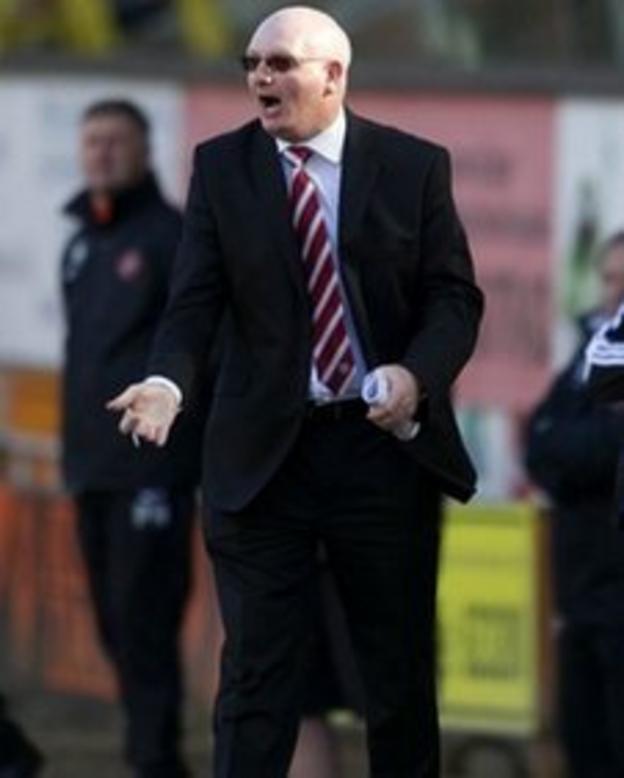 "I don't follow Facebook or Twitter," the Hearts boss said.
"Obviously Rudi has been saying certain things but I can't really comment on that. I would normally say when we sign somebody we'll be the first be the first to tell you, but any of you (assembled reporters) want to tell me?"
McGlynn would, however, be happy to welcome seven-time capped Skacel back to Scotland.
"I have said many times, anyone who scores 18 goals would be very welcome," he added.
"I'm trying to focus on the players I have got. I can't do anything about the players I don't have.
"If we build this up, because there are no guarantees, then all of a sudden if he goes somewhere else, it could be like we have lost a player."