Rangers: Scottish FA to issue a statement on 'dual contracts'
Last updated on .From the section Football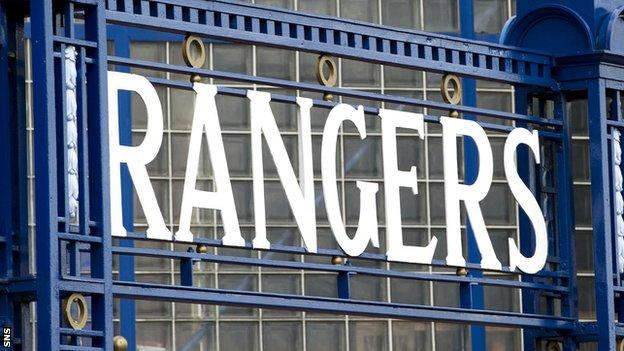 The Scottish Football Association is expected to issue a statement regarding Rangers' alleged use of dual contracts within the next 48 hours.
The Scottish Premier League's chief executive Neil Doncaster declined to comment on reports they wanted Rangers to accept the loss of league titles.
set-up by the SPL is investigating claims of undisclosed payments to players and staff.
Ibrox chief executive Charles Green has questioned the panel's independence.
And former Rangers owner Sir David Murray insists that the use of employee benefit trusts [EBTs] during his stewardship of the club in no way broke the rules regarding staff payment.
The tribunal, headed by Lord Nimmo Smith, are investigating the period 2000-2011.
But Green is unhappy with the investigation, believing the outcome has already been determined.
"The SPL appoint the jury, set the outcome and set the punishment before the trial," he said.
Nimmo Smith then took the unusual step of defending the tribunal's impartiality after Green's claims.
The tribunal is due to convene in November, but Green has already made it clear that Rangers will not attend.
BBC Scotland requested interviews with both Doncaster and SFA chief executive Stuart Regan on Monday. Doncaster said it would be inappropriate to comment because of the imminent hearing.
Regan was unavailable but a statement from the governing body is expected shortly.
Rangers' use of EBTs are subject to a separate probe from HMRC, with .
BBC Scotland has seen evidence, which was submitted to the courts, suggesting that 53 Rangers players and staff had side-letters giving undertakings to fund their sub-trusts with cash.
SFA rules state that all payments made to players in respect of their earnings from football must be declared by their club.
If found guilty of breaching the SFA's and the SPL's rules, one possible sanction is the stripping of league titles won during the period under investigation, a punishment the club have said they would strenuously challenge.