Rangers faced 'moving goalposts' by SPL and SFA - Charles Green
Last updated on .From the section Football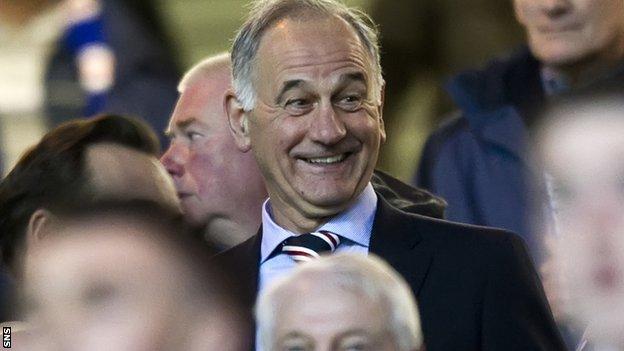 Rangers chief executive Charles Green claims Lord Nimmo Smith's recent words show the club should not have been forced to reapply for Scottish Premier League membership.
The high court judge is heading a SPL commission investigating player contracts under the regime prior to administration.
Green says the judge had indicated that "newco" Rangers remained an SPL member.
Yet the club was forced to re-apply for SPL membership and was rejected.
Lord Nimmo Smith, who is chairing the three-man commission investigating claims of dual contracts between 2000 and 2011, had issued a statement defending its independence from the SPL.
"Lord Nimmo Smith has said that Rangers FC is a recognisable entity which continued in existence notwithstanding the change in ownership," said Green in a statement.
"He also stated that Rangers FC, the club, includes its owner and operator.
"The commission has in effect ruled that Rangers and its history did not die on 14 June, despite numerous reports to the contrary.
"This means that Rangers FC and its owner, i.e. me and my consortium, remained a member of the SPL even after the change of ownership.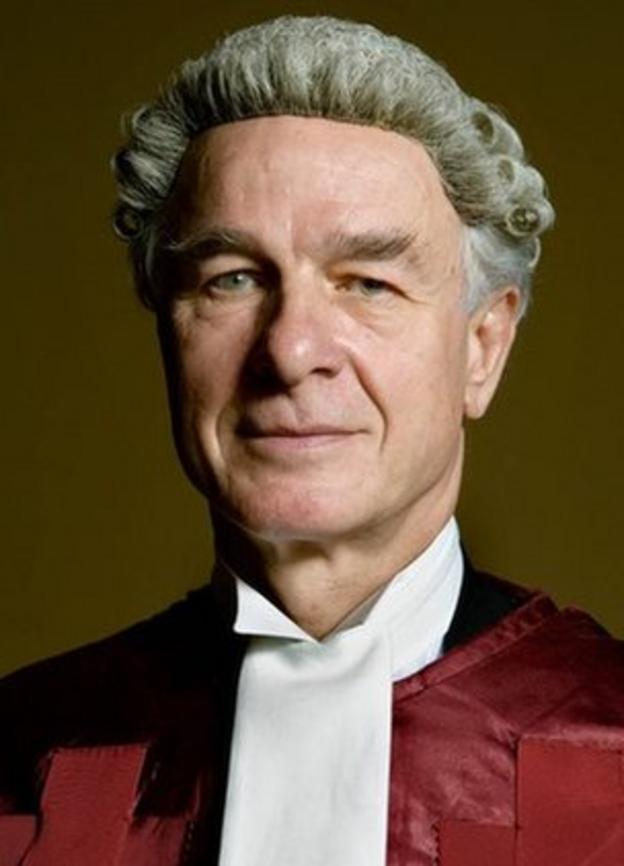 "The SPL made the club (including its owner and operator) reapply to be a member of a league that the commission says it was in already.
"If the commission is right then the change of ownership was frankly irrelevant to SPL status."
Green claimed that Lord Nimmo Smith's opinion also contradicted the view of the Scottish Football Association, which made the "newco" apply for the membership held by the previous company running Rangers.
Rangers have also accused the SFA and SPL of offering the club a way into Division One if they accepted guilt over the claims of dual contract as part of their Employee Benefit Trust scheme.
"That recognisable entity, Rangers FC, then re-appeared suddenly when the SFA demanded that we pay oldco's debts despite there being no legal obligation to do so," said Rangers' chief executive.
"The SPL then wanted Rangers FC and its new owners to admit guilt in relation to EBT breaches that had never been framed and accept five stripped titles.
"Rangers FC suddenly vanished again when Uefa informed the SFA that Rangers FC were due in excess of 300,000 euros for player participation in the Euro 2012 qualifiers, the SFA have refused to confirm that the monies are due to Rangers FC despite obligations placed on them from Uefa that these monies should be distributed to member clubs.
"If the Commission is correct about this recognisable entity then the SPL and SFA must be wrong in making that entity apply to join bodies it was already in.
"Maybe they should both appoint Lord Nimmo Smith to form a commission to investigate and tell them who their member is.
"There is no clearer case of moving the goalposts."