Steve Kean: Craig Hignett amazed by Blackburn Rovers turmoil
Last updated on .From the section Football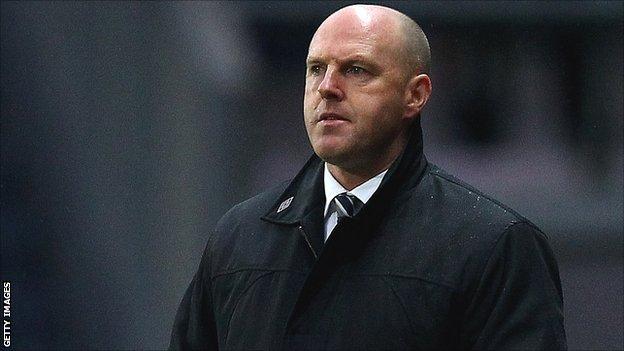 Former Blackburn midfielder Craig Hignett says he has never seen anything like the scale of negative feelings from fans towards Steve Kean.
A supporters' group has urged fans to boycott their next home fixture against Wolves on 6 October if Kean stays.
at Charlton on Saturday, after
"I've never seen it before, but there's things I've never seen before where Blackburn are concerned," said Hignett.
Kean, 44, faced fresh calls for his dismissal during at Ewood Park, a game watched by 13,405.
Blackburn, who led the Championship before their first league loss of the campaign and are now third in the table, were attracting average home crowds of more than 22,000 in the Premier League last season.
The club's global advisor, Shebby Singh, has said dwindling home attendances are a concern, while the Blackburn Rovers Action Group released a statement saying the morale of many supporters "has hit an all-time low".
Hignett, who was part of the Blackburn team that won promotion to the Premier League in 2001, told BBC Radio Lancashire that he was not surprised by the reaction of the home crowd at the Middlesbrough game.
"What struck you was the fans and how nothing's changed, despite the start that Steve Kean and the boys have made there," he said.
"They were top going into Friday's game but it doesn't seem to have changed the atmosphere around the place.
"That was a surprise for me. Well, I say it was a surprise, it wasn't fully a surprise because I speak to Blackburn fans via social media sites and they're not happy with things.
"You only have to look at the attendances. There were 13,400 there on Friday night and the fans are voting with their feet, aren't they?"