Graham Westley explains John Mousinho positional switch
Last updated on .From the section Football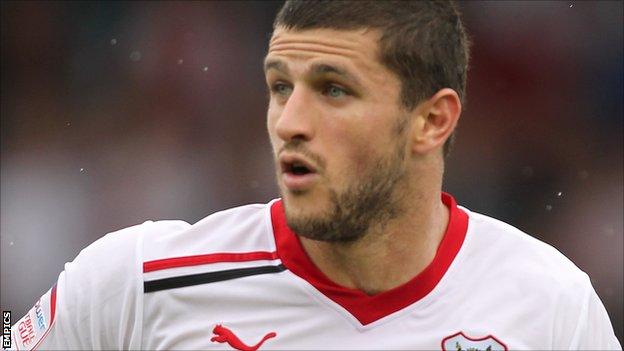 Graham Westley says John Mousinho "performed creditably" at right-back during Preston's on Tuesday.
The midfielder, 26, had been out for a month through injury and was making his second start in four days against Boro.
"It was his second game in a short period of time," Westley told BBC Radio Lancashire.
"Taking the leg work of midfield away from him was deliberate. We gave him a little bit less to do at full-back."
Westley continued: "I thought, on the whole, he performed creditably.
"Keith Keane has been established as our right-back but John played a lot of his early career there and it's a position he knows. He's more than got the capabilities of playing there."
Mousinho, who was soon after played under Westley at Stevenage.
The League One side found themselves 2-0 down against Middlesbrough inside 18 minutes, and although they got a goal back before the interval through Jack King, Richard Smallwood's scrambled second-half effort sealed Preston's exit.
"They [Middlesbrough] showed their quality, especially in the first 15 minutes," added Preston boss Westley.
"Credit to us, we played some good football to get back into it. It was unfortunate that we made such disappointing errors to concede the third. I thought the game died a little bit after that."