Hartlepool head coach Neale Cooper wants defensive lift
Last updated on .From the section Football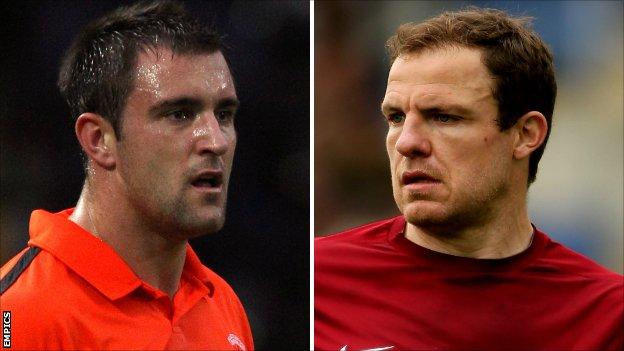 Hartlepool head coach Neale Cooper has said the onus is on the partnership of Sam Collins and Peter Hartley to recover last season's defensive form.
The League One side conceded a total of 55 goals in 46 games last season but have let in 12 from their opening seven matches this term.
Cooper told BBC Tees: "I know what they are capable of, both must do better and they have to be stronger as a unit.
"Defensively if we can shut up shop we can create chances to score goals."
He added: "We've got to defend better, it was a major strength for us last season.
"I spoke to them and said they have to lead by example because it puts the onus on Scott Flinders then, who was brilliant last week."
With just a point separating Pools from the relegation zone, and without a win in four, Cooper has called his players in for extra training since the 5-0 defeat by Preston a week last Tuesday.
"[We do] morning and afternoon sessions when we can, though the weather has disturbed that," he continued.
"The boys that weren't playing from the start did extra work and they worked really hard.
"It's great to give the boys days off but we have to deserve and I don't think we have deserved it yet.
"That's the way it is, they know what I'm like - if you do well, win games and go about things the right way then they will get days off."