Nani: Manchester United man not a diver - Sir Alex Ferguson
Last updated on .From the section Football615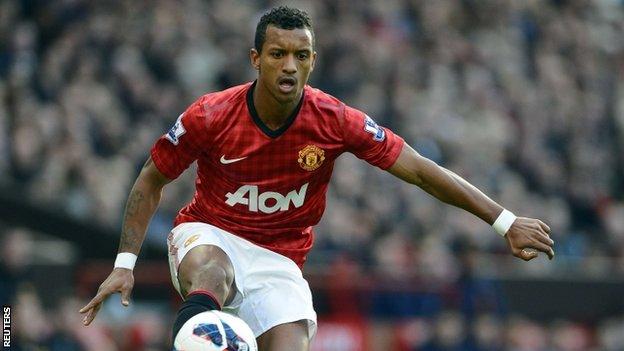 Sir Alex Ferguson has defended Nani against accusations of diving but believes foreign players in particular are to blame for simulation.
"We have known for quite a few years there are plenty of players diving and, you have to say, particularly foreign players," said Ferguson.
But the 70-year-old Scot insisted: "Nani is not the type to dive. He has never been that type of player."
Ferguson's comments follow Sergio Aguero's claims that home players are treated better than foreigners by Premier League referees.
In April, Ferguson, whose team face Romanian side Cluj in the Champions League on Tuesday night, warned Ashley Young about diving.
But he insists referee Chris Foy was wrong to deny Portuguese winger Nani, 25, a spot-kick at Old Trafford on Saturday following a challenge from Spurs defender Jan Vertonghen.
Ferguson added: "It was a penalty kick. Sometimes you get them, sometimes you don't. From the referee's position, it was difficult because there were plenty of bodies in front of him."