Sheffield Wednesday: Jones denies Reda Johnson tweet claims
Last updated on .From the section Football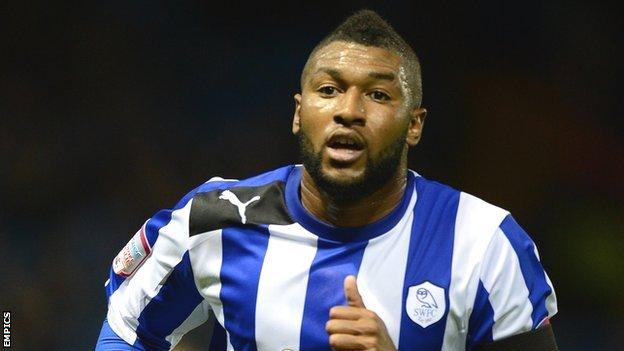 Sheffield Wednesday manager Dave Jones has played down defender Reda Johnson's Twitter claims that he will be out for two months.
The 24-year-old tweeted that he was set for a lengthy spell on the sidelines but has since deleted the post.
"He isn't the specialist and that is completely different to what I've been told," Jones told BBC Radio Sheffield.
"He's taken it down now and rightly so, it isn't his place to put that information out."
The Owls boss added: "I don't know why he did it, he should know better. It's the scourge of modern football."
It is the second time in as many weeks that Jones has been left chastising one of his players about their use of social network sites.
Last week on-loan striker Jay Bothroyd got into an argument with some fans on Twitter after being accused of not trying in the 2-1 home defeat by Bolton.
The Owls brought their run of successive defeats to an end on Tuesday with a 3-3 draw at Burnley and currently sit in 21st place in the Championship.