Deon Burton wants Gillingham penalty-taking duty
Last updated on .From the section Football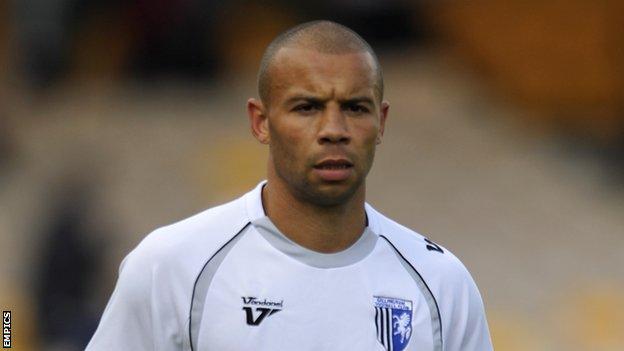 Gillingham striker Deon Burton wants to take on penalty-taking responsibilities in a bid to become their top scorer.
Burton has scored four goals this season while Danny Kedwell has nine, including five from the spot.
He said: "Danny's on penalties so he's got that added bonus. If we can change to me being on penalties after Christmas I might catch back up.
"I've scored 18 from 20 in the last five or six years. If he isn't playing, I'm ready to take them."
The 35-year-old summer signing added: "I've been reminding him about the stats in case he decides he's not feeling it.
"Keds is on fire and has scored every one so far.
"Whenever he's not playing and I am, there's someone to step in."