Celtic: Fraser Forster looks to learn from Joe Hart with England
Last updated on .From the section Football
Fraser Forster sees his first England call-up as an opportunity to learn from Joe Hart rather than dislodge the in-form Manchester City goalkeeper.
"Obviously Joe Hart will be there and I'll be able to watch him and there will be a few things I can take into my own game," said the Celtic 24-year-old.
"He's an unbelievable keeper and has shown what he can do, week in, week out for the last few years.
"It will be a great opportunity to meet him and hopefully learn from him."
Forster, who joined Celtic on a permanent deal in the summer after being on loan from Newcastle United, has thanked his club-mates and coach Stevie Woods for helping him win recognition from international manager Roy Hodgson.
"Without my team-mates and the gaffer, obviously Woodsy and the sports scientists, it probably wouldn't have happened," said the goalkeeper who helped Celtic beat Spartak Moscow 3-2 in the Champions League on Tuesday.
"It will be completely new to me and it's just a great chance to go and learn and test yourself against come of the best players in the country.
"Obviously we had a great result on Tuesday night and then I got the call up as well, so I'm absolutely delighted. I'm very proud."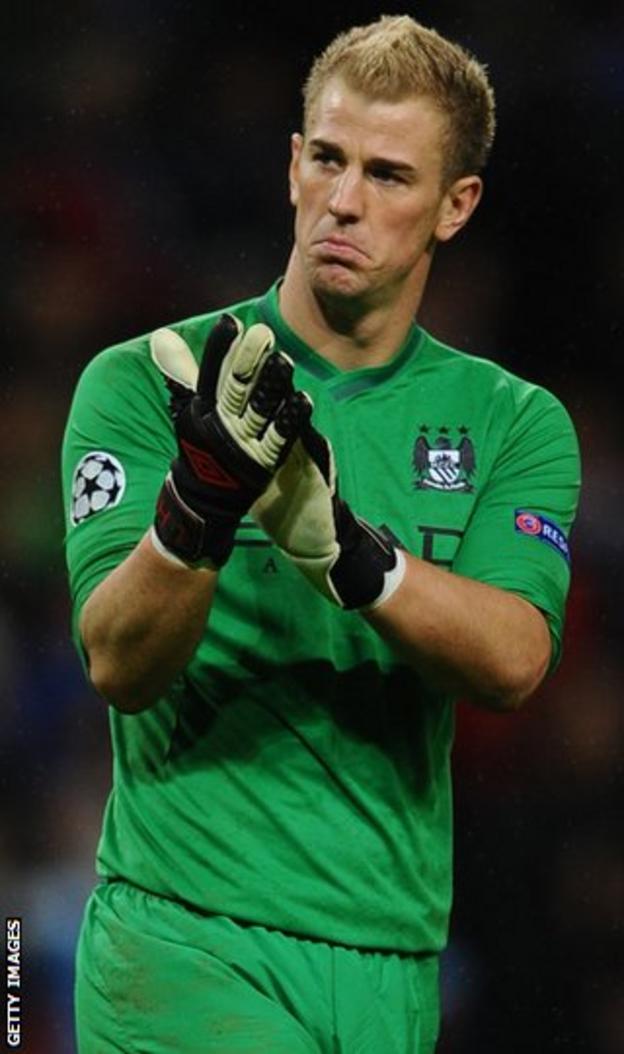 Forster is hopeful that Celtic striker Gary Hooper will soon follow him into the England set-up.
"I think Hoops has been in terrific form and he showed on Tuesday night that he's a quality player and had a fantastic performance," said the goalkeeper.
"So hopefully it will happen for him as well at some point."
Celtic manager Neil Lennon thanked the England manager for recognising his goalkeeper, who is joined in the squad by Norwich City's John Ruddy, who also had a loan spell in Scotland with Motherwell.
"I applaude Roy Hodgson," he said. "He must think I'm a pain in the backside, because I am always on his case about Fraser and Gary, but it's a wonderful moment for the kid.
"He has worked incredibly hard."
Lennon thought it was a vindication of the club's decision to buy the player from Newcastle - and for Scottish football.
"I am sure there have been people in his ear over the summer saying you won't progress if you go to Scottish football," said the Celtic boss.
"There's not a great pool of English goalkeepers to choose from.
"John Ruddy's being playing up here and he's doing fantastically well in the Premier League in England and Joe Hart is an exceptional goalkeeper as well.
"So, for Fraser to be in that company so early in his career, it's great and it's great recognition for the club. Long may it continue."