AFC Wimbledon consider partnership for new stadium
Last updated on .From the section Football
The chief executive of AFC Wimbledon says they could work with the owners of Wimbledon Greyhound Stadium to build a new football ground on the site.
Erik Samuelson told BBC London: "For two separate organisations to be talking about a stadium on the site is absolutely fantastic.
"There's a long way to go, in terms of discussions that we need to have, before we can turn this into reality."
He continued: "Clearly that won't take place quickly nor in public."
Last week Merton Council announced the owners of Wimbledon Greyhound Stadium, the Greyhound Racing Association (GRA), had submitted plans to redevelop the site by building a 10,000-15,000 seater football stadium on the land.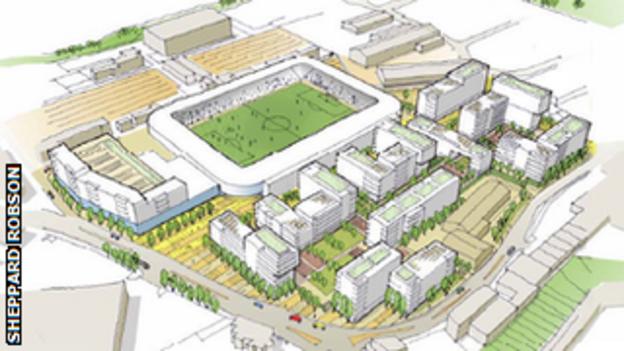 The council, who have stated they wish to "see an intensification of sporting activity" on the site, have also received a bid from Irish businessman Paschal Taggart, who hopes to improve the current greyhound racing facilities.
Should the GRA's plans go ahead, Samuelson says the Dons would consider the possibility of being tenants at the ground.
"There are not so much reservations as ambitions," Samuelson said.
"We need to make sure that what we want is clearly expressed and that whoever we end up doing the deal with understands that and we get most of what we want.
"Nothing in this world is perfect. I'm not concerned that on the face of it the most recently published document doesn't meet what we need.
"There's a conversations to be had and I'm sure they will be taking place sooner or later."
The original Wimbledon FC were forced to move away from Plough Lane in 1991 following the publication of the Taylor Report, which recommended that all top-flight sides should play in all-seater stadia.
The club shared Selhurst Park with Crystal Palace until 2002, when they were given permission to move to Milton Keynes.
AFC Wimbledon, who were formed in response to the relocation, have played all their home games at Kingsmeadow and bought the ground from Kingstonian in March 2003.
Samuelson says that a move away from Kingsmeadow is necessary for club to continue its development both on and off the pitch.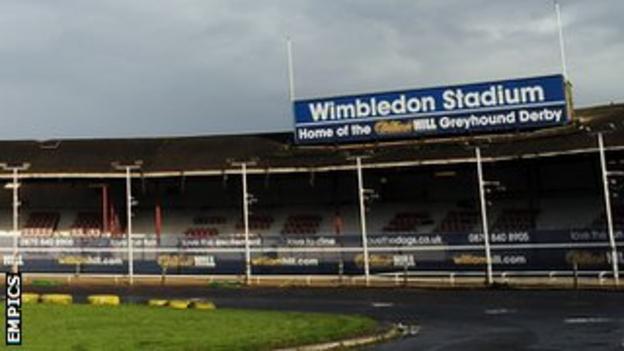 "[Moving] is an essential part of our business," Samuelson said.
"We are constrained for growth where we are now.
"We can't increase our income and get a better team and move up through the leagues on a stadium of this size.
"We need to move somewhere bigger and have a timescale that makes sense. It's a combination of completing the romantic dream and the hard-nosed business thing of [the fact] we've got to do it.
"Our primary interest is in the stadium but there needs to be a development around it. We are looking for a footprint big enough on which to build a 22,000 capacity stadium.
"We wouldn't build that at first but we think we'd be able to fill a 12,000 seater stadium. As we go up the leagues, we'd be able to build out up to 22,000 eventually."
"We need a bigger stadium. Where better than Plough Lane?"
Wimbledon is London's last remaining greyhound stadium after the closure of Walthamstow in 2008 and the Greyhound Board of Great Britain (GBGB), who are the governing body for licensed racing, hope the sport has a future in the capital.
"The GBGB is disappointed to read of GRA's proposal to Merton Council that details plans to replace greyhound racing with a football stadium," their chief executive Barry Faulkner said.
"However, GBGB is encouraged that another proposal seeks to retain Wimbledon Stadium as a premier greyhound track.
"We believe Wimbledon Stadium could operate as a commercially viable, profitable and sustainable business which would be beneficial to the local area."