Garth Crooks's team of the week

By Garth Crooks
BBC Football Analyst
Last updated on .From the section Football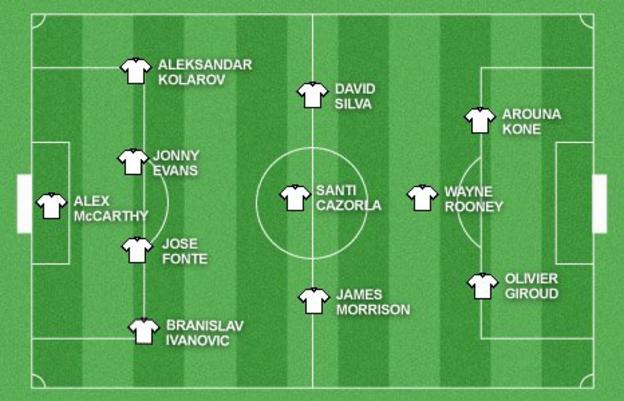 Chelsea remain top of the pile as both Manchester clubs provide emphatic victories in this week's Premier League encounters.
Meanwhile, Arsenal and Tottenham stay in the hunt with impressive wins. Take a look at my team of the week and see if you agree.
GOALKEEPER - ALEX MCCARTHY, READING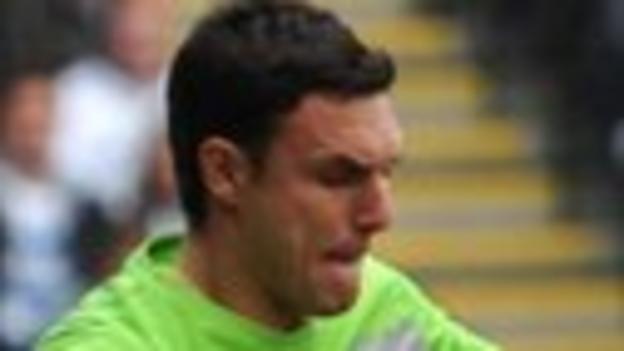 I totally understand why Brian McDermott is reluctant to criticise his players in post match interviews and it is admirable. However, Reading fans must be increasingly frustrated by their team's lack of ability to close out games. What more could Alex McCarthy do to give his team their first Premier League victory? Outstanding performance from a keeper who deserved more from his defence.
Did you know? McCarthy made more saves (eight) than any other goalkeeper this weekend, in fact only Jussi Jaaskelainen (nine against Norwich and nine against Fulham) has made more saves in a game so far this season.
LEFT-BACK - ALEKSANDAR KOLAROV, MAN CITY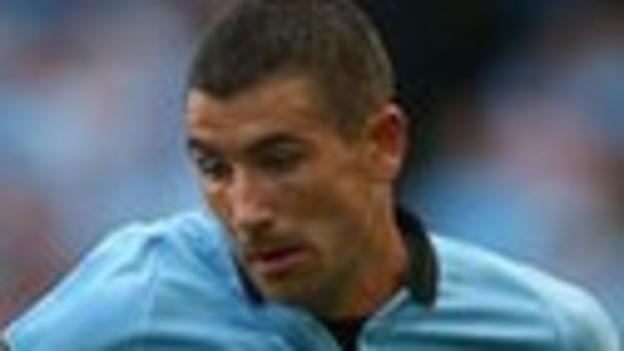 Now for Aleksandar Kolarov to make my TotW ahead of Leighton Baines rather proves that he must have had an outstanding game - and boy did he. The Serb was involved in everything City seemed to do. His free-kick flew past Sunderland's Simon Mignolet but not even his goal could compare with the ball he provided for Mario Balotelli to so comprehensively fluff his lines. A full-back clearly on top of his game.
Did you know? Kolarov has only scored and assisted a goal in the same game on two occasions in the Premier League - both have come against Sunderland, in his last two appearances against them.
CENTRE-BACK - JOSE FONTE, SOUTHAMPTON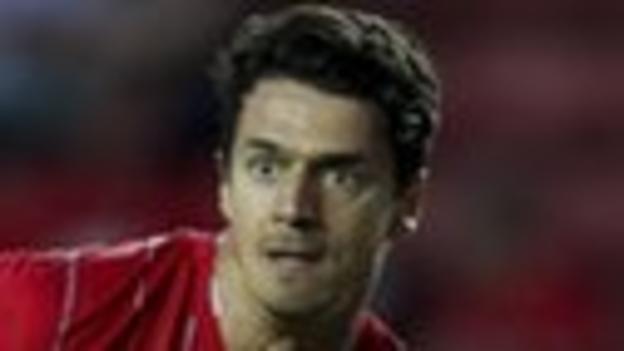 He hadn't scored for Southampton before the game against Fulham. He gave the Saints the lead, then got the equaliser and suddenly was on for a hat-trick. In the end a brace and a well earned point was enough.
Did you know? Fonte scored the 200th goal of this Premier League season (his second) against Fulham. Last year Heidar Helguson netted the 200th goal (versus Blackburn) of the season, with that goal coming on 15 October.
CENTRE-BACK - JONNY EVANS, MAN UTD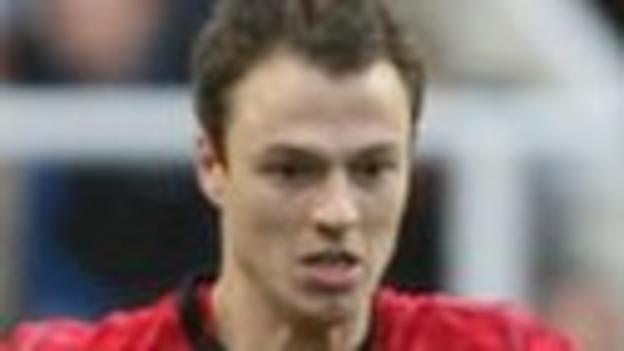 His goal was a bonus but his overall contribution to Manchester United's clean sheet away at Newcastle was particularly impressive. I must admit he did have a tremendous supporting cast. Rio Ferdinand looked much more comfortable than of late while Patrice Evra and Rafael literally breezed through the game.
Did you know? Jonny Evans has scored only two goals in 96 Premier League appearances and both of them have come away from home. The goal he scored against Newcastle was his one and only effort of the season so far.
RIGHT-BACK - BRANISLAV IVANOVIC, CHELSEA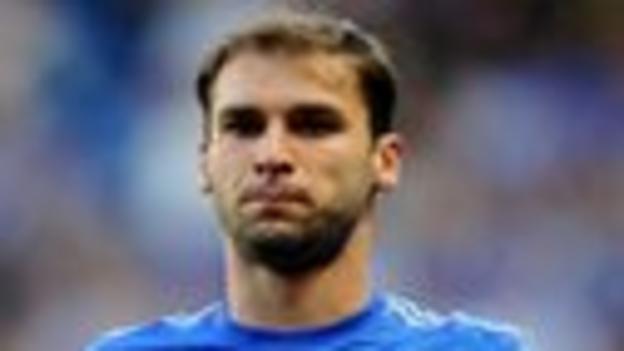 Once again the Serb was at the heart of Chelsea's victory over Norwich. His cross for Fernando Torres's opening salvo was only equalled by his superb volley for the Blues' fourth goal. A finish Didier Drogba would have been proud of.
Did you know? Ivanovic is the leading goal scoring defender (three goals) in the Premier League this season and since 2010-11 only Leighton Baines (11) has scored more as a defender than the Serb (10).
MIDFIELD - JAMES MORRISON, WEST BROM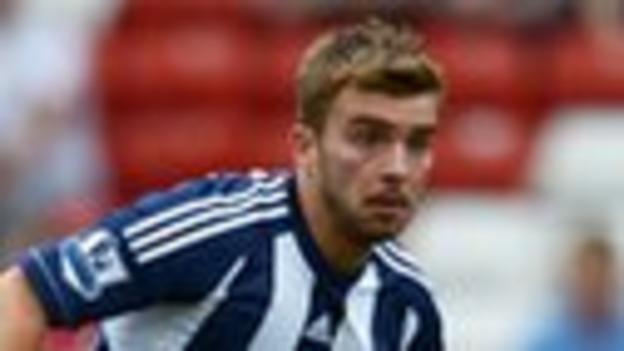 Steve Clarke's impact on the Baggies can be measured in part by James Morrison's eagerness to sign his new contract. His goal against QPR was textbook midfield play. Anyone who breaks into the box with such determination to get his head to the ball doesn't just deserve to score but desperately wants to.
Did you know? West Brom have won only 24% of the Premier League games in which James Morrison has started for them compared to 39% when he has not started (since his debut).
MIDFIELD - SANTI CAZORLA, ARSENAL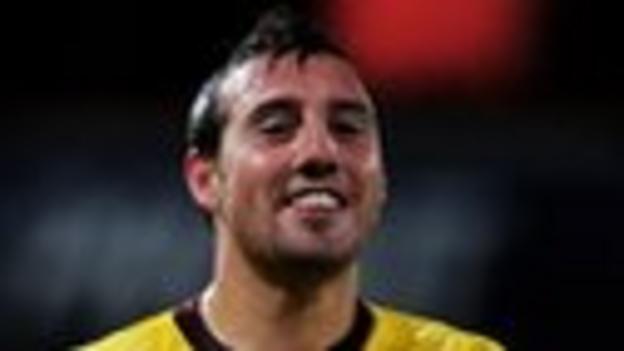 When Arsene Wenger starts smiling in his post match interviews before the question about Cazorla has been concluded you know the 'professor' is very happy with his student. It looks to me like the Gunners have finally replaced Cesc Fabregas. Tottenham beware!
Did you know? Santi Cazorla has scored more goals from outside the box than any other player in the top five European leagues since Aug 2011 (nine).
MIDFIELD - DAVID SILVA, MAN CITY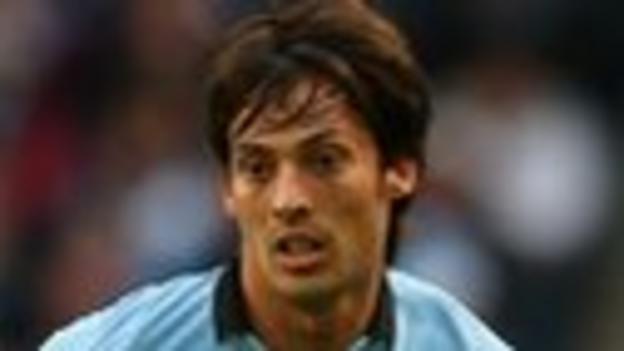 With a flick for Yaya Toure and a chip that beat Simon Mignolet, David Silva looked like he was pulling Manchester City's strings once again. It was the first time this season he has really looked himself. When you have the Citizens applauding every pass and chanting Roberto Mancini's name, it is normally because David Silva is at the heart of it.
Did you know? Silva has created more goal scoring chances (198) than any other player since joining the Premier League in 2010.
FORWARD - WAYNE ROONEY, MAN UTD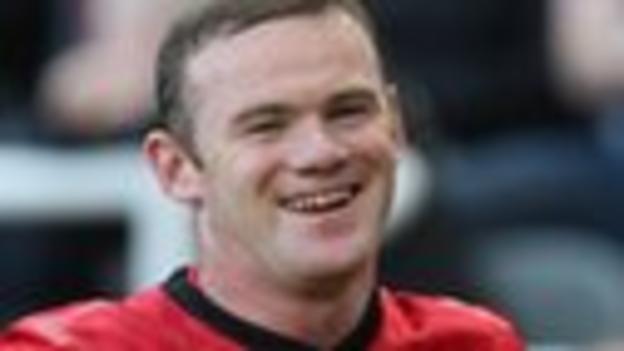 He's back and looks to have the bit between his teeth. No goals for the man who loves to score them but his level of work rate was immense along with his link play with Tom Cleverley, Shinji Kagawa and, at last, Robin van Persie. An impressive way to bounce back from last week's defeat at home to Tottenham.
Did you know? Rooney has recorded a brace of assists in seven Premier League games, with his two against Newcastle this weekend being the first time he had achieved the feat on the road since October 2010 (versus Wigan).
FORWARD - AROUNA KONE, WIGAN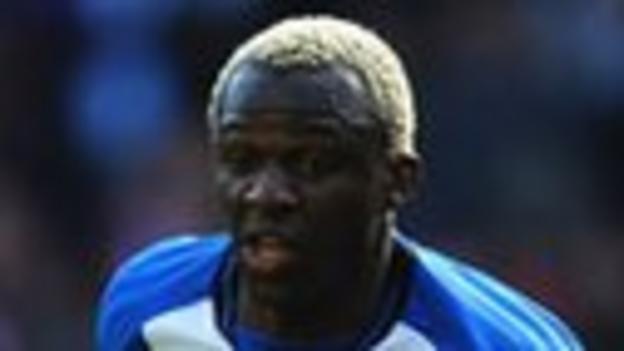 What is it with Wigan? You have to score three goals at home to win a football match. Arouna Kone ran Everton ragged for the best part of 90 minutes and it took some brilliant defending, largely by Phil Jagielka (again), to stop the Ivorian putting the game beyond the Toffees. Even Roberto Martinez must be concerned at the ease with which the home side gave away their two-goal lead.
Did you know? Kone has been involved in five of Wigan's Premier League goals so far this season (three goals and two assists), only Jermain Defoe (six), Eden Hazard (six) and Robin van Persie (seven) have been involved in more and only Steven Fletcher (100%) and Demba Ba (75%) have been involved in a higher proportion of their sides' goals this season than Kone (71%).
FORWARD - OLIVIER GIROUD, ARSENAL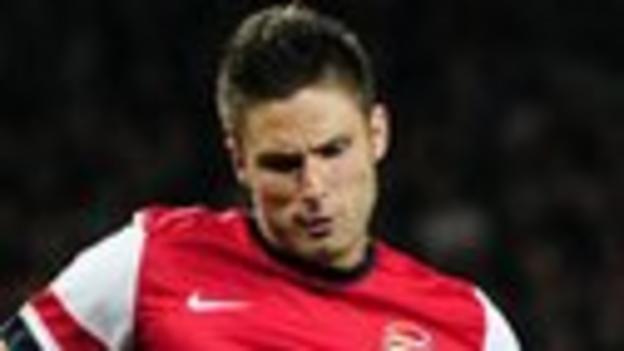 At last the Frenchman has got the benefit his hard work has deserved. He had two first-half efforts saved by Jussi Jaaskelainen but that did not soften the striker's resolve. His movement for his first goal for Arsenal was superb. To beat the defender and the keeper to score at the near post takes some doing. Looks like another good signing by Arsene Wenger. This is really worrying!
Did you know? Giroud ended his 303-minute Premier League goal drought against West Ham. It was his 12th shot of the season.