Zim confident as they prepare for intimidating Angola test
By Steve Vickers
BBC Sport, Harare
Last updated on .From the section Football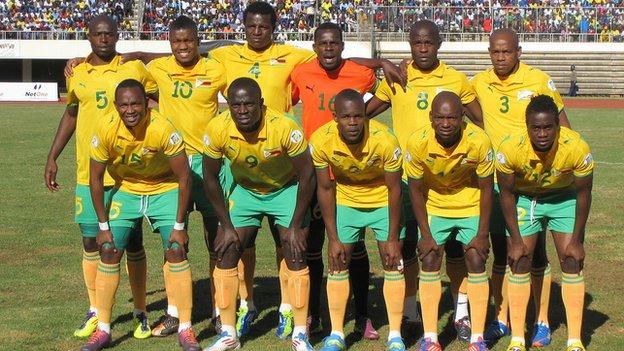 After a bleak period fraught with controversies and problems, Zimbabwe are confident of a third appearance at the Africa Cup of Nations finals.
The Warriors play Angola in Luanda on Sunday with a 3-1 advantage and a stronger set of players than featured in the first leg.
This follows the clearance last week of seven players who were implicated in an ongoing match-fixing investigation.
Knowledge Musona also returns after resolving a row with the Zimbabwe Football Association (Zifa).
The key striker had demanded an apology from Zifa after being accused of deliberately failing to score from goalscoring opportunities, but the Bundesliga player has now relented.
Zimbabwe legend Peter Ndlovu captained the side at the two previous Nations Cup appearances in 2004 and 2006, and is now lending his experience as an assistant coach.
"It's a massive game. Angola are a very good team, but with the right approach it will open up doors for us," Ndlovu told BBC Sport.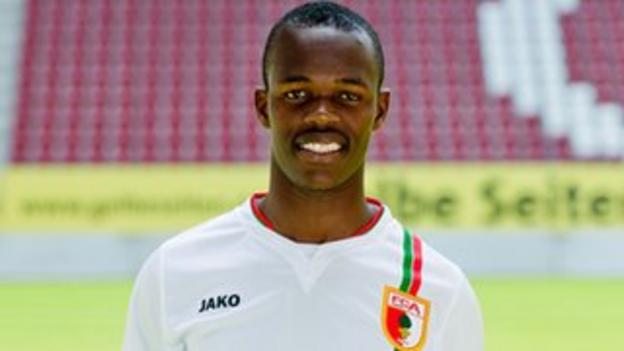 "The players have given us their best and shown heart, even when there's been no money."
A fund-raising initiative has seen close to $400,000 raised from companies and supporters to cover expenses, bonuses and the cost of a chartered flight to Luanda.
Government has promised the team members plots of land in a fashionable Harare suburb if they qualify for the finals.
Injured captain and goalkeeper Tapuwa Kapini is the only key absentee, and Zimbabwe have been training with six goalkeepers this week in search of the right replacement.
Esrom Nyandoro will captain the side in Kapini's absence.
"It hasn't been easy. Players reported late for camp for the first leg, but the belief and the fighting spirit has been the key, and we just have to believe," said Nyandoro.
Olympic swimming champion Kirsty Coventry gave the team a motivational talk after watching the Warriors in training this week.
However, Angola know that a 2-0 win will see them through to a fifth consecutive appearance at the Nations Cup finals, and Zimbabwe coach Rahman Gumbo is expecting an intense psychological battle both on and off the field.
"We need to have really strong minds and guys who are mentally strong and ready to face anything," Gumbo said.
"We are trying to psyche up our players and say that anything can happen and to fight on, whatever treatment we get."