Rangers: Craig Whyte defends his Ibrox reign to BBC Scotland

By Chris McLaughlin
Senior Football Reporter, BBC Scotland
Last updated on .From the section Football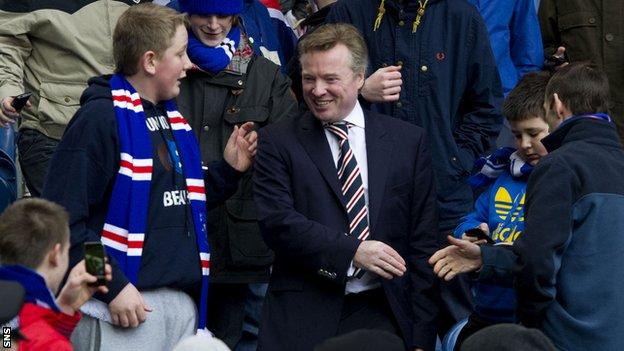 "I was driving the train when it crashed, but I didn't set it on its course." The words of venture capitalist Craig Whyte after I asked him who was to blame for the Rangers debacle.
The words of a man keen to speak out and explain his part in Scottish football's longest-running and most ruinous saga.
A man who has become a figure of hate and even of ridicule since his ill-fated takeover of the Ibrox club last year.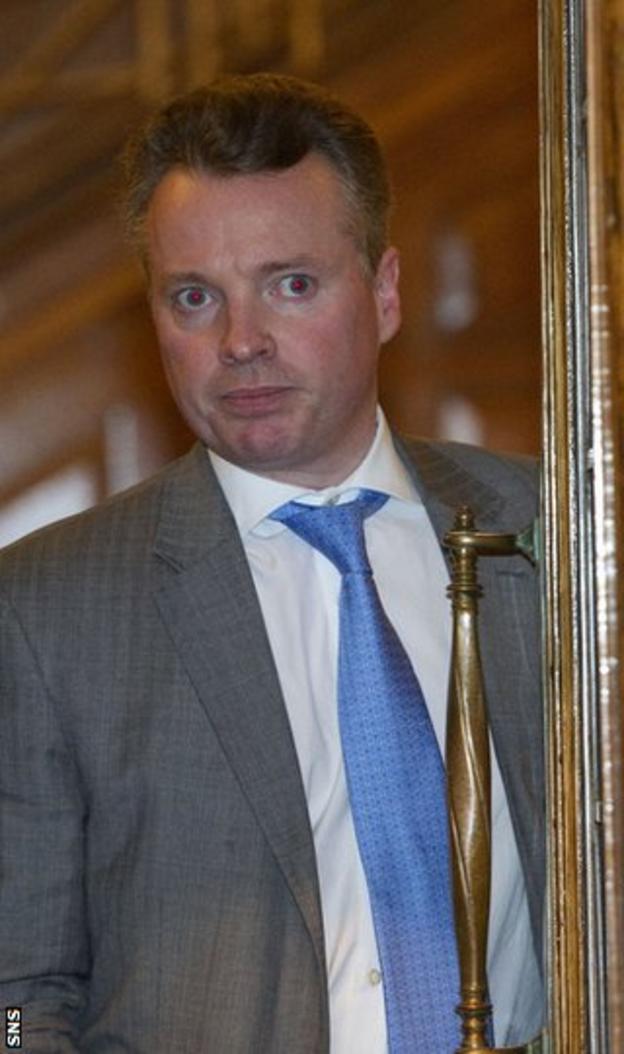 Whyte feels he has become the Rangers bogeyman, an easy target, but has the criticism been justified?
He failed to pay VAT and PAYE and ultimately led the club into administration.
He granted me an interview and promised to be open and honest with no subject off the table.
We met in central London just yards from where he first hatched his controversial plan to take over one of the biggest club's in British football.
He is no fan of the media spotlight and self-conscious about how he comes across on television.
He told me he had nothing to lose. I was sceptical.
He kept his promise and was surprisingly frank, hitting back as I probed on subjects like the season ticket deal with Ticketus, former owner Sir David Murray, PAYE, administrator Duff and Phelps and the role of the Scottish Premier League.
Who knew what and when did it all go wrong?
There was an apology for the fans - a denial of lies and questions about morality.
There were surprising revelations about and discussions about just exactly how much he himself made from the deal.
Bought for a pound and sold for a pound? Whyte was pressed, but what did he say?
Bogeyman or the man to blame? Make your own mind up.