Wrexham boss Andy Morrell eyes another FA Cup run
Last updated on .From the section Football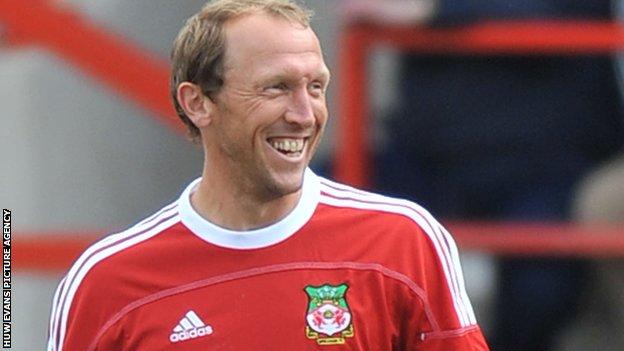 Wrexham boss Andy Morrell has insisted a good FA Cup run is as important as promotion back to the Football League.
Morrell's side in a fourth qualifying round tie on Saturday.
Wrexham reached the third round last term but failed in their promotion bid as the Dragons lost in the play-offs.
"We'll try and get as far as we can," said Morrell. "Because if you do the exposures great, the finances are great and it gets the town right behind you."
Wrexham, who are currently second in the Conference, reached the FA Cup Third Round last season, losing to Championship side Brighton in a replay on penalties at the Racecourse.
And Morrell says another good run would be a financial boost for the club.
"We proved last year that you can have a good cup run and still do well in the league," said Morrell.
"It's not one or the other - we managed to do both. The replays are the problem more than anything.
"It's really important we do alright in this tournament because it brings money in.
"It is a fantastic tournament. We had a good run in it last year and it gets the whole town excited.
"These don't come around all the time so you've got to make sure you take them seriously and do your best to stay in the tournament."
Morrell says his Wrexham want to make amends for last Saturday's 4-2 league defeat at home to Lincoln City.
"We've got something to put right from Saturday, because that wasn't great," Morrell said.
"I gave them a couple of days off to go away and think about it and come back./ They've come back eager to put it right because it was nothing like us.
"We've got to be better - simple as that. The game can't come quick enough."