Hearts tell their staff that delayed wages will be paid on Friday
Last updated on .From the section Football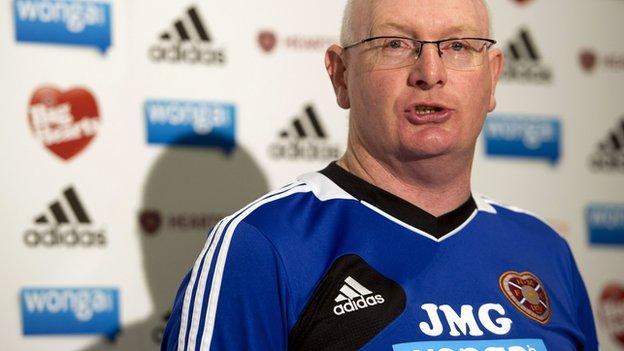 Hearts manager John McGlynn and his unpaid players have been given assurances they will receive their overdue wages by the end of Friday.
The club had a transfer embargo imposed on them by the Scottish Premier League after payments were delayed last month.
There was another delay in payments due to be paid this Tuesday from the Edinburgh outfit.
And McGlynn said: "The latest is that everyone will be paid by the end of play today. We've just been told that."
Hearts' latest delay is due to be discussed by the SPL's board at its meeting on Monday, with further sanctions a possibility.
The SPL refused to comment about the latest development at Tynecastle ahead of its meeting.
But Hearts' manager had no thoughts of making a personal appeal for clemency from the parent body.
"I can't get involved in that. If the SPL have rules and regulations, they will do as they see fit," said McGlynn.
"I think we've just got to deal with that when that happens."
McGlynn did not think the financial problems would affect his players as they prepare to host Motherwell in their SPL match at Tynecastle on Sunday.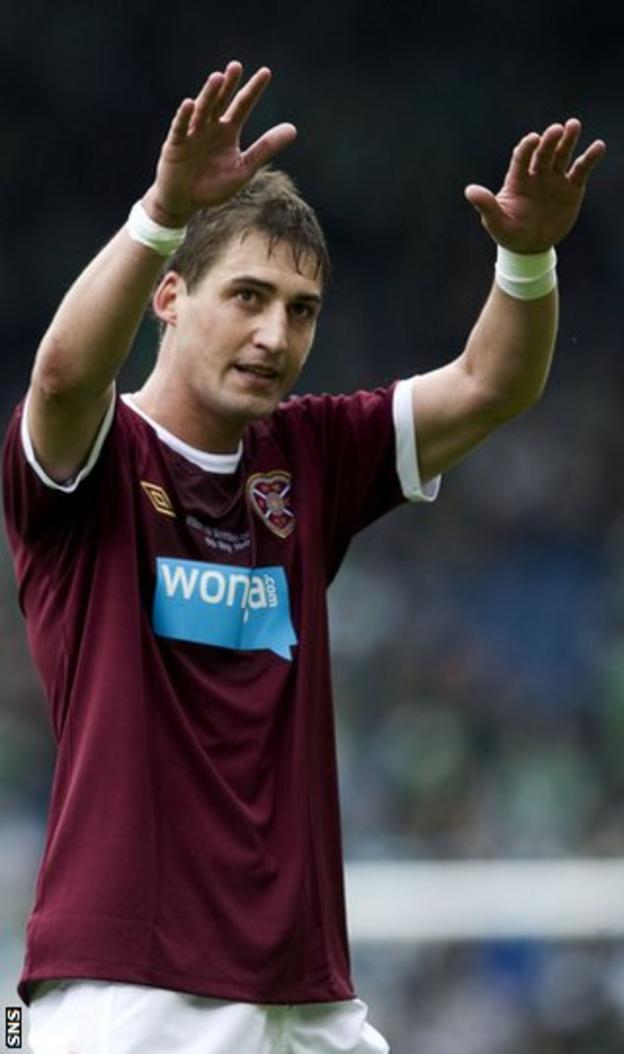 "I've not had any reaction from the players, but I'm sure they'll be happy," he said before relaying Hearts' promise to the squad.
"They have been great, first class. Everyone's trained remarkably well and it hasn't really bothered them."
McGlynn thinks that the players are more relaxed about the club's financial problems than last year, when a delay in wages led to them making a complaint to the SPL.
"All the players that were here last year, I think it was a worse scenario," he said.
"I think the players had vented their opinions last year, saying it was the unknown that was the problem.
"The football club has kept them informed before it got to the stage it did and so they have been happier that they have been in the know."
McGlynn had taken over as manager in the summer knowing that the problem could rear its head again.
"A lot of players left at the end of the season and that was done for a reason, to bring the wage bill down to a more manageable situation," he said.
"So you hope that it wasn't going to happen. It has and obviously Hearts are maybe having to cut back further."
McGlynn has previously voiced his desire to sign a striker and winger Rudi Skacel, who left Hearts in the summer but is still without a club, has been given training facilities.
However, the transfer embargo has ended any thoughts at present of signing the 33-year-old.
"Rudi was quite relaxed about the situation," added McGlynn. "He said he was a tourist training with Hearts and that's how it still is."