Hearts to face SPL disciplinary hearing over late payments

By Brian McLauchlin
BBC Scotland
Last updated on .From the section Football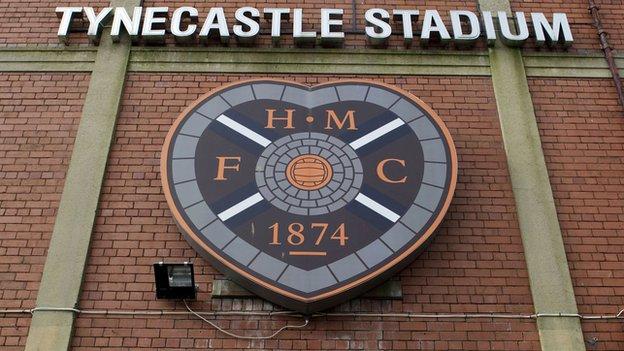 Hearts will face a disciplinary hearing on Monday for their failure to pay a number of players on time in September.
The Edinburgh club have admitted they have again been late with payments for October and will face a further hearing for that offence in the coming weeks.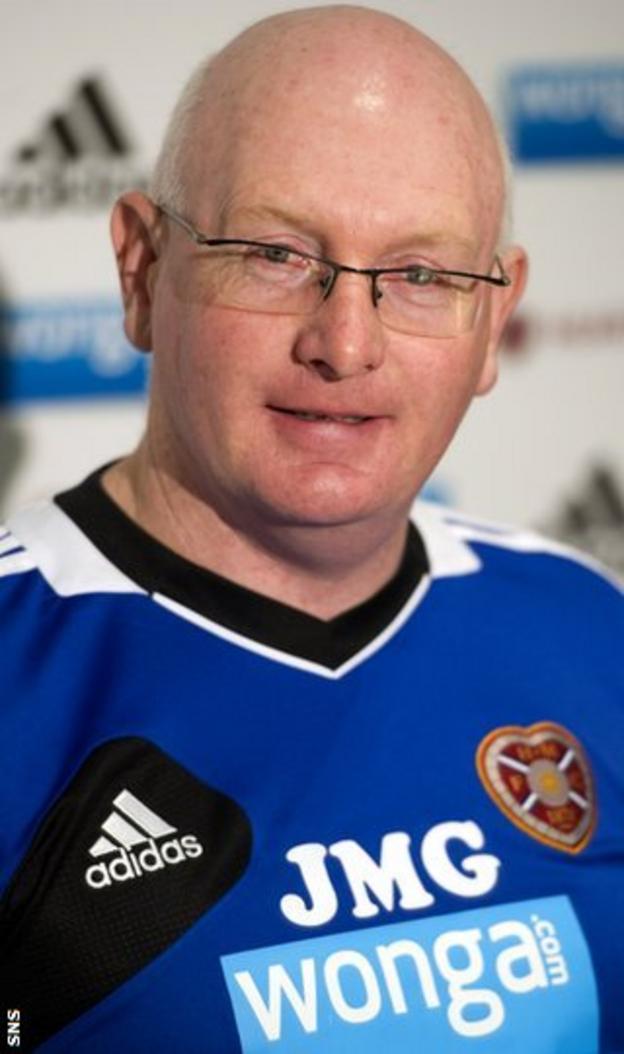 Hearts had a transfer embargo imposed for the September offence.
But BBC Scotland has established the embargo is not a punishment for the offence but merely an automatic trigger when a club is late with payments.
And the Scottish Premier League board will discuss Hearts' ongoing payment problems at its monthly meeting
The sub-committee, consisiting of chief executive Neil Doncaster, secretary Iain Blair and Dundee United chairman Steven Thompson will meet prior to the board meeting to decide what punishment, if any, could be imposed.
Hearts' transfer embargo kicked in when six players and manager John McGlynn were a few days late in receiving the monthly salaries in September.
This is after new rules, agreed by all SPL clubs, were introduced in the summer in an attempt to ensure that clubs would pay their players on time.
Hearts have a history over the past few years of being late with wages to their players, but BBC Scotland has also learned that the disciplinary hearing on Monday will treat this charge as a first offence.
The transfer embargo has no fixed time and will only be lifted when the SPL deems the problem has been resolved.
McGlynn said on Friday he expected the delayed October wages to be paid before the end of the day, but there has been no confirmation that the payments arrived on time.