Nigel Pearson considers Leicester City signings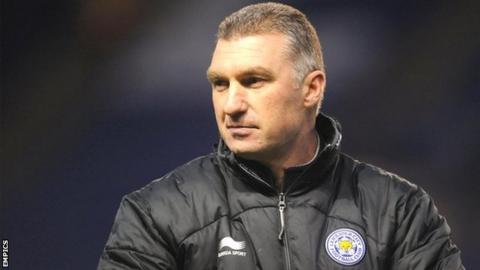 Leicester City manager Nigel Pearson has said there could be more transfer activity in "both directions" in the coming weeks.
The Foxes moved to the top of the Championship table with a 1-1 draw away against Birmingham City on Saturday.
But Pearson told BBC Radio Leicester he may still look to make use of the emergency loan window.
"I am pleased with the players we have," he said. "But I'm not ruling out doing any business in both directions."
Striker Jermaine Beckford joined Huddersfield in September and midfielder Richie Wellens has also gone out on loan.
Pearson added: "The squad at the moment are really stretching each other and we have some healthy competition for places. But we are a lean squad.
"We don't have massive numbers but I think if you are able to minimise the number of injuries and suspensions - we had nine sendings off last season - we are in a better position.
"But I'm not ruling out doing any business."