Blackburn Rovers making 'sound progress' in manager search
Last updated on .From the section Football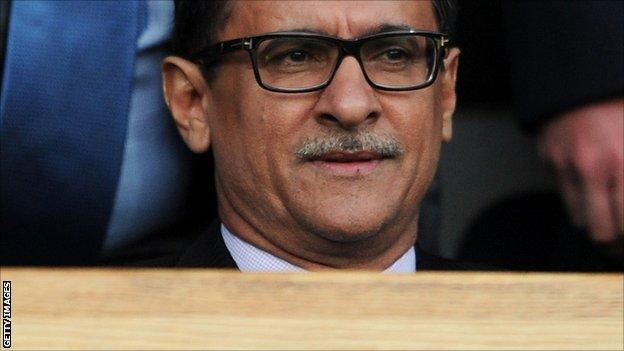 Global advisor Shebby Singh has asked for patience as Blackburn Rovers continue their search for a new manager to replace Steve Kean.
Rovers say they have made "sound progress" as they look to appoint Kean's successor and plan to start the interview process in the coming days.
"We understand that many supporters are feeling frustrated," said Singh.
"We said from the outset that we would not be rushed into an appointment. This is far too big a decision for that."
He told the club website: "There is a daily diet of non-stop media speculation and we cannot affect that. All we ask is for a little more patience."
The Championship side have made approaches for ex-Blackburn players and to speak about the vacancy at Ewood Park, but they have been turned down by Tottenham and Fulham respectively.
Rovers, who on Wednesday evening, have not won since