Motherwell: Fans' takeover closer after Well Society appoints board
Last updated on .From the section Football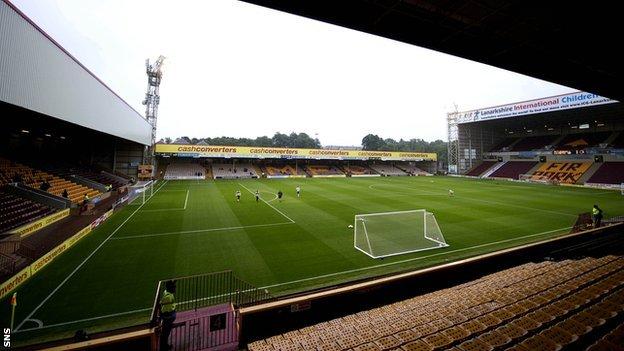 Motherwell say the club has moved closer to fan ownership after the group seeking to complete a takeover appointed four board members.
Tom Feeley, Sandy Kilpatrick, Graham Barnstaple and Brian McCafferty were selected from a list of 21 canidates to form the Well Society's first board.
Feeley believes the group has "a chance of a lifetime" to operate the Fir Park club.
And Kilpatrick said: "There is a big job in front of us."
Barnstaple described his involvement as "a real privilege" and believes success can be achieved.
And McCafferty added on Motherwell's website: "I'm looking forward to contributing to the Society's goals and working with my fellow members and Motherwell supporters to drive forward this exciting new era in the club's history."
A total of 927 members, 664 of them with voting rights, had signed up to the 'Well Society by the end of March to make the scheme viable and £335,375 had been raised by April, exceeding the initial £250,000 target.