Celtic: Neil Lennon shows disdain for critic Bernd Schuster
Last updated on .From the section Football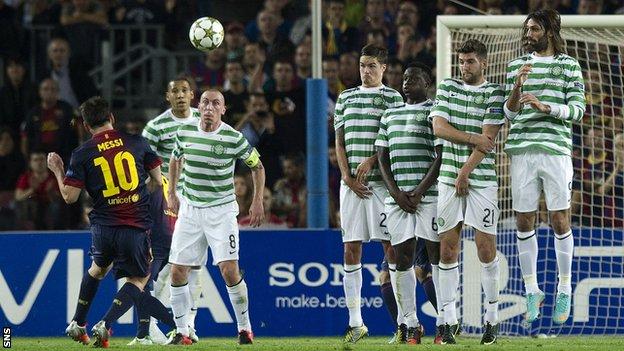 Neil Lennon has given a scathing response to former Barcelona midfielder Bernd Schuster's criticism of Celtic's tactics at the Nou Camp on Tuesday.
The German said that teams like Lennon's should not be in the Champions League, despite the Scots being seconds away from drawing in Spain.
"I am disappointed that the media here wanted to emphasise his thoughts on the game," said Lennon of the reports.
"It's just the ramblings of someone who has failed as a coach."
The 52-year-old Schuster, who spent eight seasons at the Nou Camp, managed Fortuna Koln, FC Koln, Xerez, Shakhtar Donetsk, Levante, Getafe, Real Madrid and Besiktas after ending his playing career with Pumas in Mexico.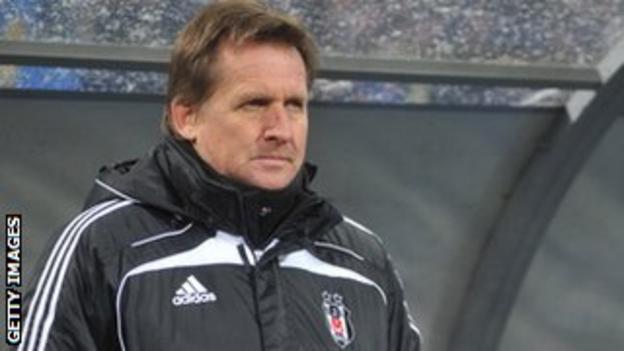 He resigned in March 2011 after less than a year in charge of Besiktas after being criticised by some in the the Turkish media for what they regarded as a reckless attacking style of play.
And Lennon had no time for his critic, who was also critical of Chelsea's winning Champions League final display when interviewed on Spanish station ABC Radio Punto.
The Celtic manager insisted that he had not gone out to be defensive in the 2-1 defeat by the Spaniards in the Group G game.
"I was sitting there 60 minutes into the game thinking 'God, what is Bernd Schuster thinking of our performance here, I better change it'," was Lennon's sarcastic response.
"I did go with two strikers and I did bring on James Forrest and Kris Commons.
"I didn't set out to be defensive, but sometimes Barcelona can get a grip of the opposition and not let go.
"So I don't take too much notice of Bernd Schuster.
"I am more into the thoughts of Gordon Strachan, Martin O'Neill and the Alex Ferguson's of this world, who I would take advice from before anyone else."