Romain Vincelot relishing midfield chance at Gillingham
Last updated on .From the section Football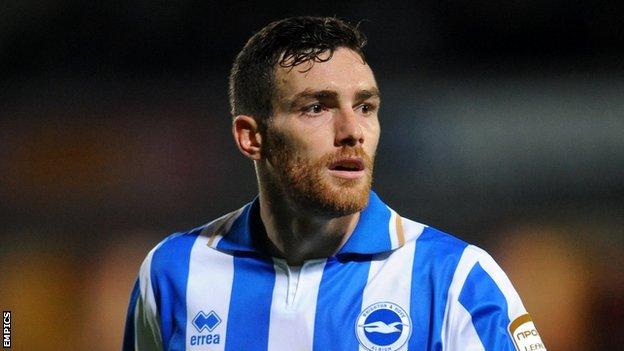 Gillingham loan signing Romain Vincelot has revealed he chose to join the club so he could play in midfield.
Vincelot told BBC Radio Kent: "There had been options to join clubs higher up the Football League, but they were filling a defensive role.
"I really want to play in midfield. This is where I enjoy it."
Vincelot had not made a first-team appearance for Brighton this season and admitted he was "hungry" to play.
And despite having been with the Gillingham squad for only a day prior to Saturday's victory at Kingsmeadow, he noticed a winning atmosphere immediately.
"I was here for one day and I feel really good. All the lads are fantastic and the spirit of the team is the right one," he said.
"The winning team ethic is what I wanted.
"I want to really fit in the team because they are pushing for promotion and I want to be part of it."