Hammell header re-ignites goal-line technology debate
By Paul Barnes
BBC Scotland
Last updated on .From the section Football9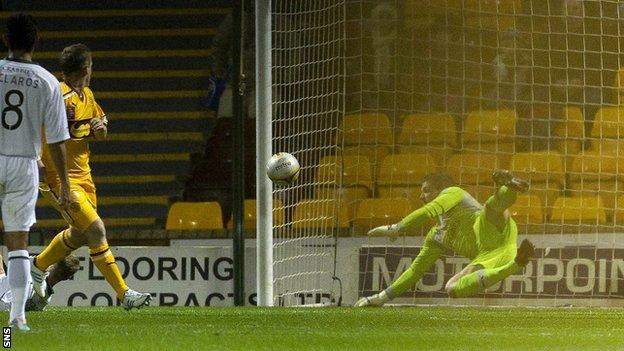 Stevie Hammell's headed goal that never was has triggered fresh debate over goal-line technology.
Fifa has authorised two companies, Hawk-Eye and GoalRef, to install their systems across the globe.
However, as yet the Scottish Premier League nor the Premier League have announced plans to introduce it in their respective competitions.
While referees and assistants have long felt the ire of managers and supporters, anger is turning to sympathy, with some critics acknowledging that officials face a thankless task over borderline decisions.
Slowed down television replays allow the armchair supporter to make a call on whether or not a goal should stand, but in the heat of battle and in real time, the task of making such a decision is one few would envy.
Former SPL referee Kenny Clark says it's only a matter of time before the matter is taken out of officials' hands.
"It's now inevitable because of the pressure being applied from clubs and associations, and because of the stakes at which the game is now being played," he said.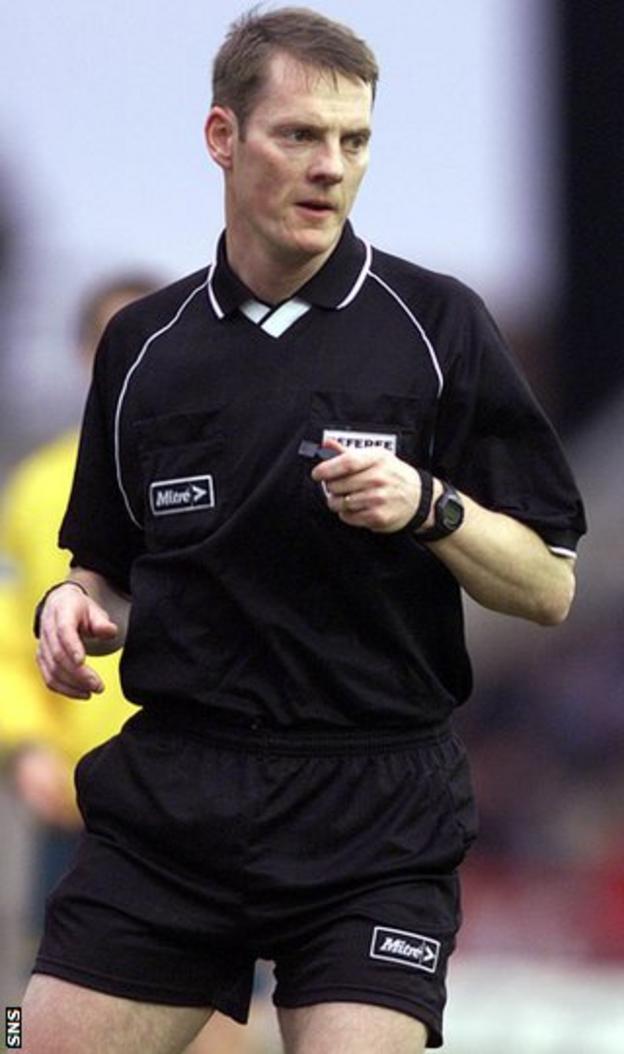 Fifa has cited a lack of clarity on exactly how such proposals would be implemented as being one of the key factors in the delay to its introduction.
Clark agrees with the governing body's stance and worries about the system's practicality.
"Many supporters say to me that part of the enjoyment of going to football is the discussion you have in the pub afterwards about certain decisions. That could be taken away.
"The problem I have is how it would work. There needs to be a process that doesn't slow down or disrupt the pace and excitement of the game.
"What they need is something that tells the referee within two or three seconds whether or not the ball crossed the line."
If and when goal-line technology is a feature of the game, at least at the top level, there's a fear it could lead to calls for more decisions to be overviewed by cameras and computers.
Clark added: "If we introduce it for goal-line technology then where does it all end? Supporters will want it for penalties, yellow cards, sending offs; and that's dangerous."
And despite campaigns such as the Uefa-driven Respect, Clark believes football has some distance to travel before officials become exempt from criticism.
"I didn't detect much sympathy for match officials from Stuart McCall or Roberto di Matteo over the weekend, but there is an acknowledgement that the job is incredibly difficult," he said.
"Hopefully goal-line technology would at least take those particular criticisms out of the game."