Martin Allen reveals 3am call sealed Gills' Vincelot move
Last updated on .From the section Football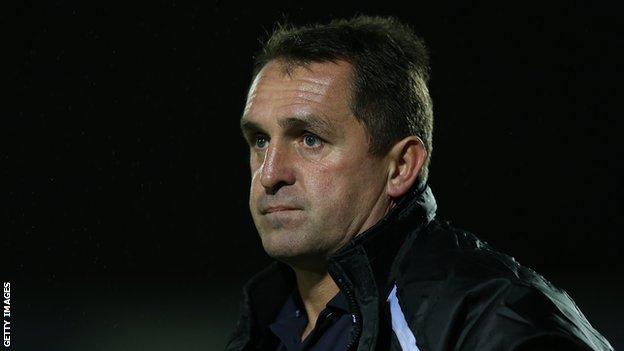 Gillingham boss Martin Allen has thanked chairman Paul Scally for agreeing to fund Romain Vincelot's loan, despite waking him at 3am.
The 27-year-old joined the Gills on Friday on a two-month loan deal from Brighton and Hove Albion.
Allen told BBC Radio Kent: "I rang Mr Scally, who's in China, and woke him at three o'clock in the morning.
"When I told him, I thought he'd say no. [But] he said go ahead and do it. He's been like that every time."
Vincelot repaid Allen's persistence by scoring the winning goal scoring the winning goal against AFC Wimbledon on Saturday.
The French midfielder is the fifth loan signing made by Gillingham this season and Allen appreciated having the financial backing of his chairman.
"He's got faith," Allen continued. "Everyone we've brought in has made a difference, it doesn't just happen through luck.
"We explain it all to him and we do a proper profile of the individual.
"We don't just bring anyone in because it's his money, not my money."