South Africa set for talks with Norwich's Andrew Surman
Last updated on .From the section Football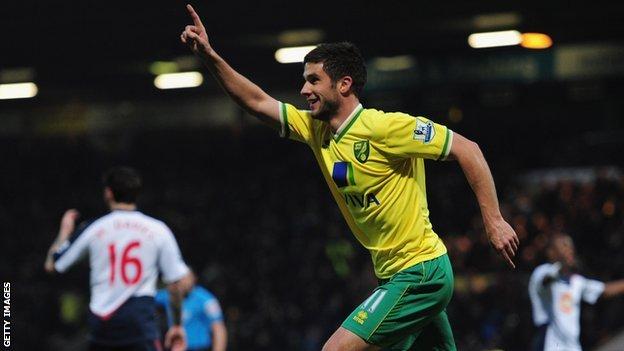 South Africa coach Gordon Igesund is hoping to persuade Norwich midfielder Andrew Surman to play for him at the 2013 Africa Cup of Nations.
Surman rejected approaches from Igesund's predecessors, Carlos Alberto Parreira and Pitso Mosimane.
But Igesund told BBC Sport: "I want to see what his situation is now because I think he would add a lot of value to our team."
Surman, 26, was born in Johannesburg before moving to the UK as child.
He has represented England at under-21 level but qualifies for the South Africa senior team under the regulations of world governing body Fifa.
Surman stated only last month that he wanted to concentrate on winning a place in the Norwich side.
However, Igesund, who will travel to England to speak with Surman, has not given up hope of convincing him to join up with Bafana Bafana - particularly now he has a void to fill after Everton midfielder Steven Pienaar recently retired from international football.
"I believe the previous coach spoke to him (Surman) on the phone but he didn't go to see him so we need to find out what his plans are," said Igesund.
"I'm not sure if his scenario has changed but it would be nice.
"We have the Nations Cup on home soil coming up so it would be a great opportunity for him. We'll have a chat and see want his intentions are."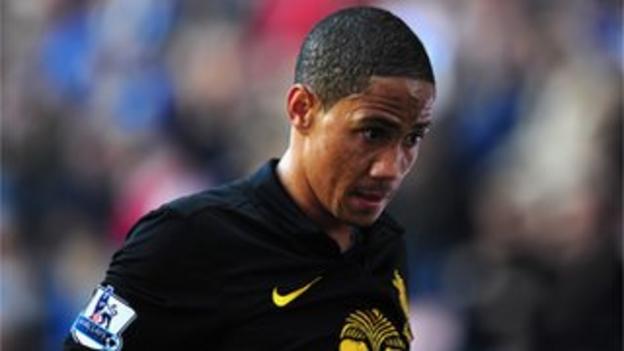 Ex-captain Pienaar quit this month saying he was fatigued after a decade playing for his country.
Igesund still plans to meet with the 30-year-old when he visits England next week to check on Surman and other English-based players, including Leeds United striker Davide Somma, who has recently returned to training after more than a year out through injury.
"At this stage I don't think it's a situation where I should try to talk Steven out of it. I've got to give him space," Igesund said.
"I have to respect his decision to retire because he is finding it tough to balance playing for Everton and South Africa.
"I'm hugely disappointed but sometimes this happens. I will pop in to see him and have a coffee but I don't want to get in a position where I'm trying to negotiate."
Igesund, who succeeded Mosimane in June, will name his squad to face reigning African champions Zambia in their final friendly of the year this week.
Bafana have been drawn to face Angola, Morocco and debutants Cape Verde in Group A of next year's tournament.
"It will be a good test for a few players. If we can start pick a settled team then we will make some real progress," Igesund said.
"A lot of people in this country believe that we've got an easy draw but we haven't.
"Cape Verde are very unknown but in the last few years they have added lots of players from the Portuguese league. You don't beat Cameroon (in the final-round qualifier) if you can't play.
"Morocco are a good football side who play quite a unique style that I think will suit us, and Angola have reached the quarter-finals a few times recently."