Nottingham Forest Ladies on the up - Tanya Oxtoby
By Neil Heath
BBC Sport, Nottingham
Last updated on .From the section Football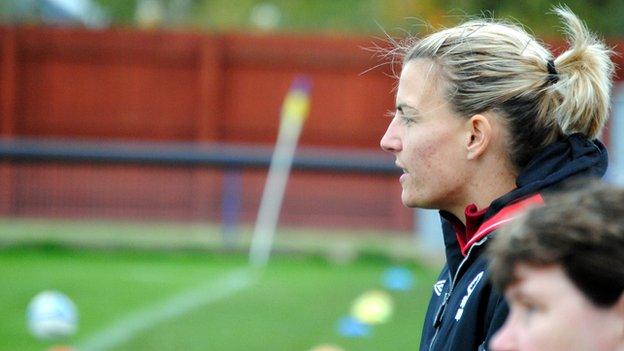 As an eight-year-old in the Australian outback Tanya Oxtoby had a choice. She could sit in her father's car while he coached the local boys football team or get out and kick a ball around.
The Doncaster Rovers Belles defender's decision to escape the baking hot vehicle and mix it with the boys "changed her life".
In July, Oxtoby's latest career move saw her become the manager of cash-strapped Nottingham Forest Ladies, who had just suffered relegation from the Women's Premier League National Division.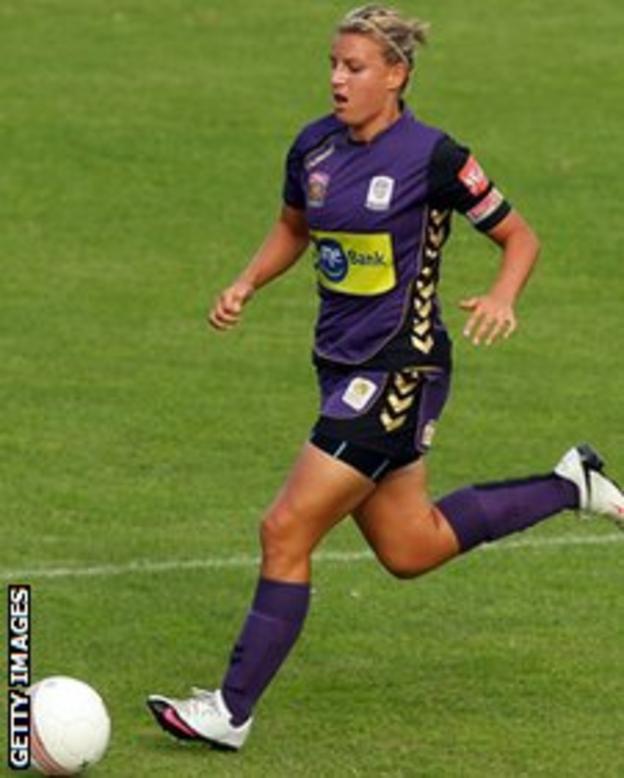 The 30-year-old centre-back, and former captain of Perth Glory, was at the Reds' Stoke Lane ground, in May, to witness the team's devastation at their return to the Premier League North - the third tier of women's football.
"A lot of people looked at this club when they were relegated and thought well 'that's the end of Forest Ladies'," she said.
"For me it was a really good opportunity to build right from the bottom up."
Oxtoby, born to an English father and Aboriginal mother in Wickham, Western Australia, joined the Belles in the Women's Super League in January.
Her journey from a poor, remote community, 1,500 km north of Perth, has given her the impetus to grasp opportunities as soon as they arise.
"I was holidaying back home in Australia when they [Forest Ladies] mentioned they needed a manager," said the Reds boss.
"It's been a bit of a rollercoaster but it's been really enjoyable."
Oxtoby and Forest Ladies' former manager Lisa Dawkins - now the director of football - are keen to rebuild the club, which currently lies fourth in the league.
Oxtoby, who is a qualified psychologist, spoke passionately about finding so-called "street footballers".
She believes her experience can help mould that raw talent from less privileged areas into future Forest players.
"When we talk about kids coming from low socio-economic areas and poor backgrounds, that's me," said the Australian.
"It just goes to show if you apply yourself you can make anything you want of yourself. Football changed my life."
In August, the new Kuwaiti owners of Nottingham Forest, the Al Hasawi family, plugged the £10,000 shortfall in the ladies team's finances.
They also sponsored the shirts and said they were committed to the on-going funding of the team.
"It's a really exciting time," said Oxtoby. "There's such a good structural basis here and the sky's the limit."