Rangers: Ally McCoist views Cup defeat as a dose or reality
Last updated on .From the section Football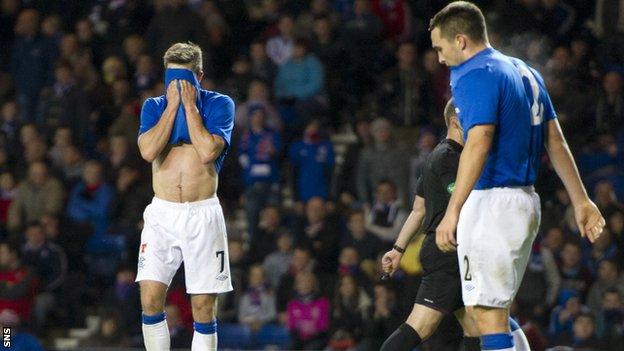 Ally McCoist says the new Rangers' defeat by Inverness Caley Thistle on the day the "oldco" formerly entered liquidation shows how far they have to go to return to the top flight.
The Third Division side were knocked out of the Scottish Communities League Cup 3-0 at Ibrox.
"I'm extremely aware of how far we've got to travel," said the Rangers manager.
"We have got a long way to go and tonight showed that."
Goals from two brothers - Andrew and Graeme Shinnie - released by Rangers before they dropped out of the Scottish Premier League helped the top-flight visitors into the semi-finals.
And McCoist said his side must do better in the Scottish Cup on Saturday against Second Division outfit Alloa Athletic - and in their quest for promotion.
"I will not make excuses for the second half performance and I won't make excuses for the slackness in defending at the three goals," said McCoist.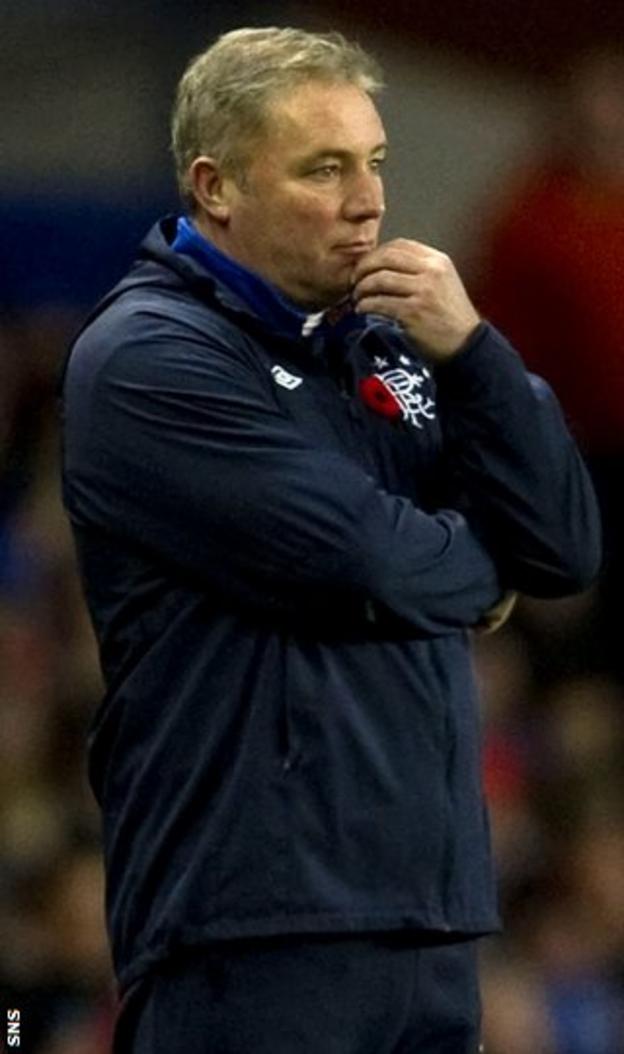 "The league is, without doubt, the most important thing. We have to get out the league. Anything we do in the cups is a bonus.
"That said, it is a big disappointment tonight and we've got a very big game on Saturday."
McCoist said his side failed to match their performance in the previous round, when they defeated a Motherwell side who were then top of the SPL.
"In the second half, Inverness were better than us, without doubt, and deserve to be in the semi-final more than we do," he said.
"It was an opportunity for us to compete against an SPL team again, which we did do against Motherwell.
"The level of intensity that we played the game at tonight was miles short of the intensity that we played the game at against Motherwell.
"In the second half, we got what we deserved and so did Inverness."
Rangers captain Lee McCulloch was also left disappointed on the day he signed a contract extension with the Ibrox club.
"We obviously fancied our chances with being at home and after the Motherwell game, but Inverness were the better team," he told his club's website.
"They were more organised and passed the ball better. They created more chances and probably wanted it more than us.
"On the other hand, we made individual mistakes. We didn't play well and the goals we lost were terrible, terrible goals to lose at any level.
"It's disappointing because when we go through the goals again, we'll see they were criminal ones to give away."