Rangers legends McCoist and Butcher have contrasting fortunes

By Alasdair Lamont
BBC Scotland
Last updated on .From the section Football67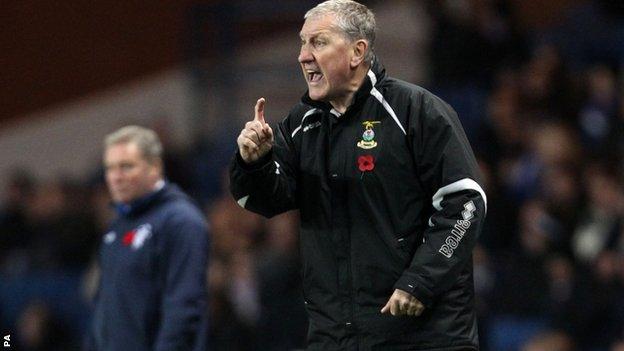 Terry Butcher's elation at Inverness CT reaching their first ever League Cup semi-final was tempered slightly by some empathy for his Rangers counterpart.
Whereas Rangers had produced their best performance of the season to eliminate Motherwell in the previous round of the competition, they were - by McCoist's own admission - clearly second-best against Butcher's side.
Reasons for this are difficult to fathom for though the sides are separated by two divisions, Rangers' budget remains significantly greater than their Highland conquerors.
Nor is the excuse that McCoist's team is yet to properly gel acceptable at this stage of the season, though certainly there is evidence to suggest a lack of cohesion.
Butcher, it seems, has simply made better use of the scant resources available to him.
The sometimes volatile Englishman sought out a newspaper journalist after Wednesday's match to gently remind him of a description used about his players following their defeat by Celtic.
"Sunday League players" and "hoofers" were the phrases that seemed to rankle and perhaps fortunately, Butcher could not locate said journalist.
However, the point he wished to make was that those same players had come to Ibrox, reached a cup semi final and are now on an eight-match unbeaten run, which has taken them to within five points of Celtic.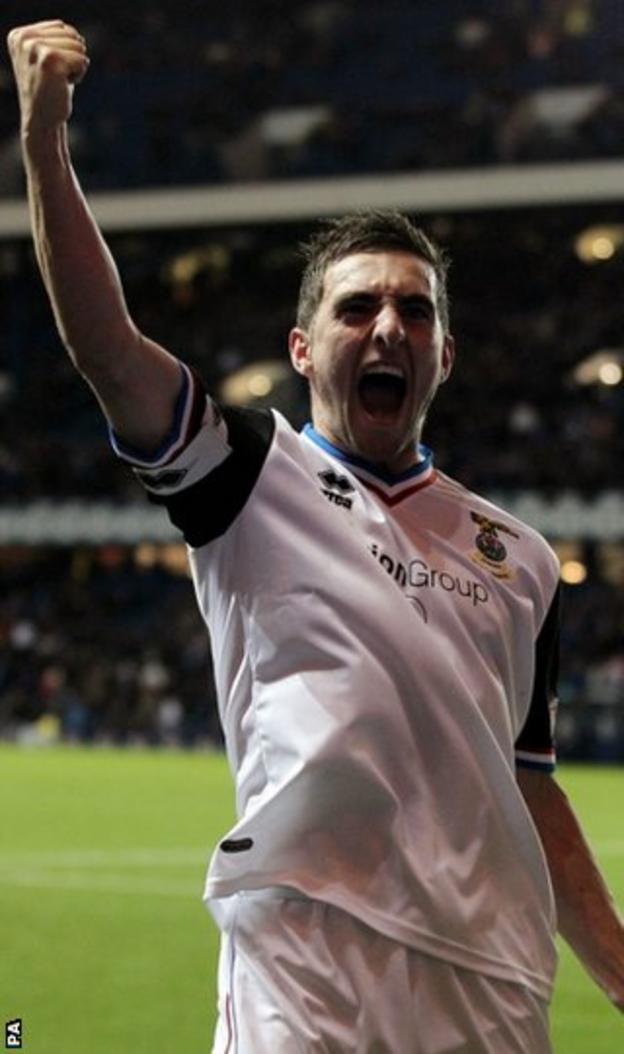 In that match against Celtic, the Caley Thistle defence was particularly dreadful.
However, against Rangers they looked solid and well-organised and limited the home side to very few clear-cut openings.
The central midfield pairing of Owain Jones and Ross Draper was combative and dynamic, their wide players Philip Roberts and Aaron Doran were troublesome, and Andrew Shinnie recaptured the scoring touch that had deserted him the previous Saturday.
Butcher's ability to craft such a team using loan signings and free transfers rarely attracts high praise, yet his side lie above the likes of Kilmarnock and Motherwell whose managers are more often lauded.
And so his players' impressive display at Ibrox turns the spotlight once again on McCoist and his performance as manager of Rangers.
Though he is in the least enviable position of anyone ever to have borne that title, McCoist knows that for much of this season his side has failed to match expectations.
He has bemoaned an inability to add as many players to the squad as he would have liked and certainly on the evidence of Wednesday, the team is several players short of the standard required for a serious tilt at a cup.
There is a real lack of good quality in the central defensive area - something that has been exploited all season long.
In midfield, Ian Black cuts a generally frustrated figure, producing performances well short of those that earned him a Scotland call-up.
The same can be said of Dean Shiels. He scored a terrific goal on Sunday against Clyde, but surely more has to be expected of a player of his ability.
Many supporters bemoan the tactic of playing just one striker and firing endless long balls towards him, hoping that one of the three attacking midfielders can latch on to his flicks and knockdowns.
Rangers were at their best on Wednesday when Shiels, Lewis McLeod and Andrew Little played swift, short passes to create the few chances they had and it would appear this is a more likely route to success than the long-ball game and certainly a more pleasant spectacle.
McCoist stresses more and more these days that getting out of the Third Division is his and the club's priority.
That will happen - of that there is little doubt.
But while he can still count on the political goodwill his previous loyalty earned him with the club's owners, Saturday's Scottish Cup tie against Alloa now becomes even more significant for McCoist and Rangers.