Guernsey FC boss Tony Vance says league is no 'easy ride'
Last updated on .From the section Football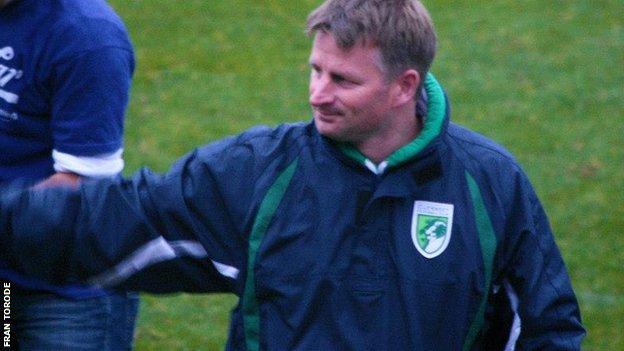 Guernsey FC boss Tony Vance says Tuesday's shows people that his side will not have "an easy ride".
They dropped points for just the second time this season and dropped to second in the table after the results.
"We're realistic in that we know we're not going to win every game," Vance told BBC Guernsey.
"It sends the message out to those people who think this is an easy ride because it certainly isn't."
Guernsey FC are in just their second season in an English league and cruised to the Combined Counties Division One title last season, as well as winning the Premier Cup.
They are favourites to repeat that success this season, having dropped only five points all season.
Guernsey are two points off leaders Badshot Lea, who will visit Footes Lane later this month.
And Vance says it is not easy for his side, who have to travel by plane to all their away fixtures, when people have full-time jobs to contend with.
"Going over to these place and negotiating certain things with people's commitments ii is difficult.
"We're always learning and always looking to improve," he added.