Who is in Garth Crooks's team of the week?

By Garth Crooks
BBC Football Analyst
Last updated on .From the section Football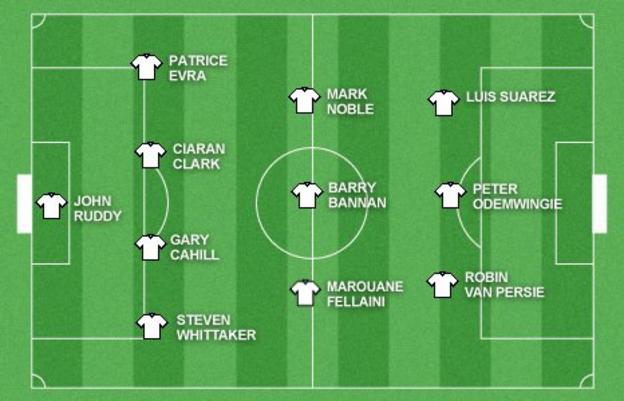 Manchester United went clear at the top of the table as Chelsea and Manchester City failed to get maximum points away from home.
Everton climbed into the top four after a sparkling if ultimately frustrating performance against Fulham at Craven Cottage. Aston Villa picked up their first away victory but Spurs were booed off the pitch at White Hart Lane during another unpredictable weekend of Premier League action.
Take a look at my team of the week and see if you agree.
GOALKEEPER - JOHN RUDDY, NORWICH CITY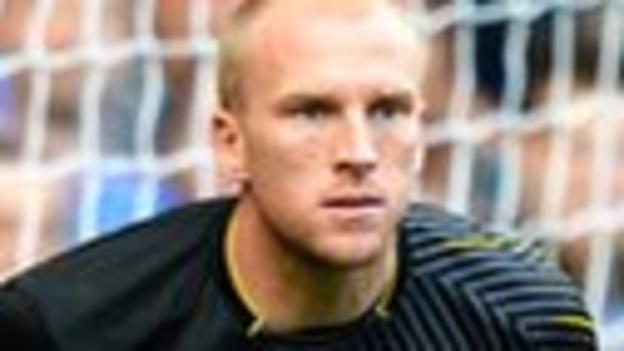 Norwich might have won only two top-flight games this season but I can guarantee John Ruddy has been at the heart of those victories. His second-half save to deny Stoke's Jonathan Walters was a vital moment in their 1-0 victory on Saturday. The match was not a classic but the result could prove vital if the Canaries are to survive.
Did you know? Since Norwich were promoted last season, no goalkeeper has made more saves in the Premier League than Ruddy (172).
LEFT-BACK - PATRICE EVRA, MANCHESTER UNITED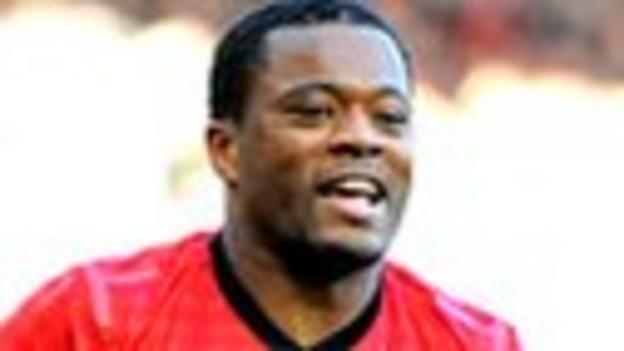 The Manchester United captain has only managed five goals in his career at Old Trafford - and two of them have been this season. His goal against Arsenal during Saturday's 2-1 victory crowned a superb performance from the Frenchman. Without doubt, Evra looks like he's back to his best.
Did you know? Evra scored his second goal of the season and only misplaced one pass against Arsenal, while he completed 48.
CENTRE-BACK - CIARAN CLARK, ASTON VILLA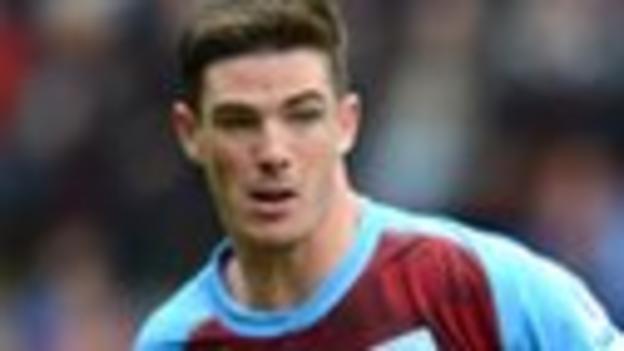 I had to look twice to work out exactly which player made a crucial tackle on Sunderland's Stephane Sessegnon inside the 18-yard box during the first half of Villa's match against Sunderland. It was Clark and, in doing so, he saved what would have been a certain goal. Villa went on to keep a clean sheet and produced their best performance of the season.
Did you know? Clark made more clearances than any other defender over the weekend (21).
CENTRE-BACK - GARY CAHILL, CHELSEA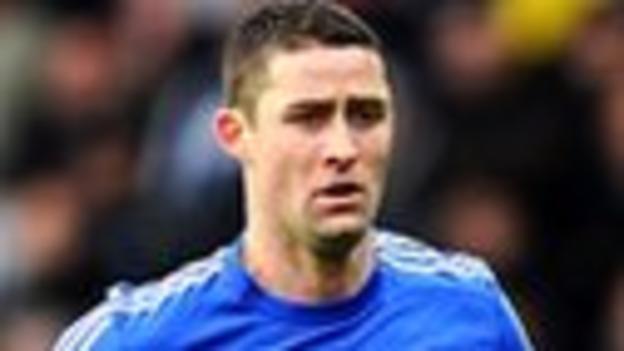 It was a header from Cahill that created the opening for Victor Moses to score during their 1-1 draw at Swansea. However, it was the central defender's last-ditch tackle on Danny Graham on the stroke of full-time that impressed me the most - and provided Chelsea with a valuable point against the Swans. Cahill is always at the heart of the action for the Blues.
Did you know? Gary Cahill was one of only two defenders credited with a last-man tackle across this weekend's Premier League action.
RIGHT-BACK - STEVEN WHITTAKER, NORWICH CITY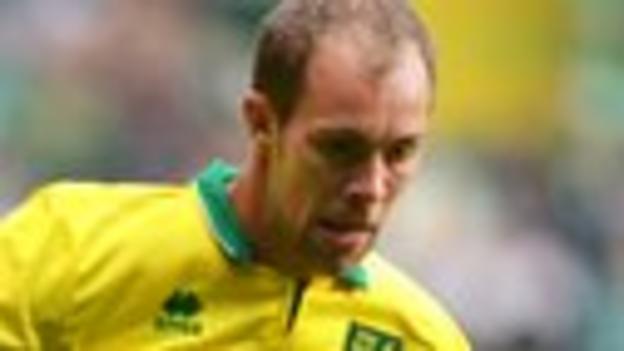 Last week it was Javier Garrido who got the plaudits, this week it is the turn of his Canaries team-mate Whittaker, who played a blinder on his Premier League debut. Manager Chris Hughton may have to look deep into his squad more often if he can find gems like this. Whittaker delivered some lovely crosses into the Stoke penalty area.
Did you know? During his time with Rangers, no other defender in the SPL was involved (scored or assisted) in as many goals as Whittaker (34 - scored 19 and claimed 15 assists).
MIDFIELD - MARK NOBLE, WEST HAM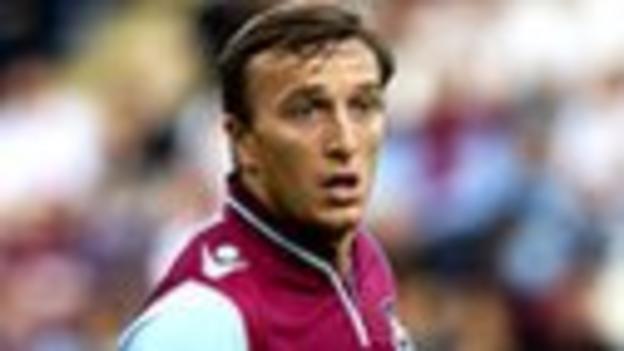 If ever there was a footballer who epitomises what West Ham fans want from their players then Noble is it. On Saturday they watched this little Hammer run and chase every ball. He refused to be intimidated by Manchester City's star-studded line-up.
Did you know? Noble made six successful tackles against Manchester City, more than any other player in the Premier League this weekend.
MIDFIELD - BARRY BANNAN, ASTON VILLA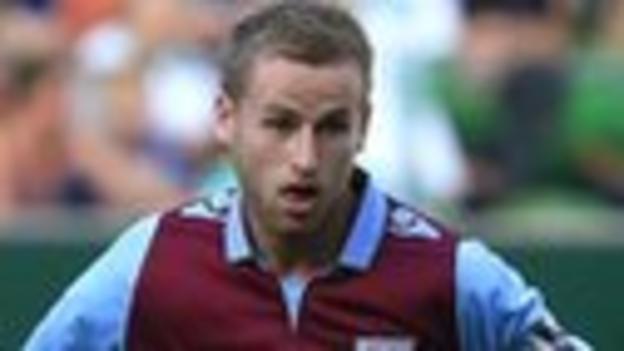 Robbie Savage must be quaking in his boots! He has staked his reputation on Villa going down, but looking at them against Sunderland on Saturday even he must recognise that manager Paul Lambert has got his boys and, in particular Barry Bannan, playing with spirit and commitment. Even Alan Hansen backtracked from his previous week's onslaught. There might be a few more backtracking about Villa before the season is out.
Did you know? Bannan has created 12 scoring chances for his Aston Villa colleagues this season - more than any of his team-mates.
MIDFIELD - MAROUANE FELLAINI, EVERTON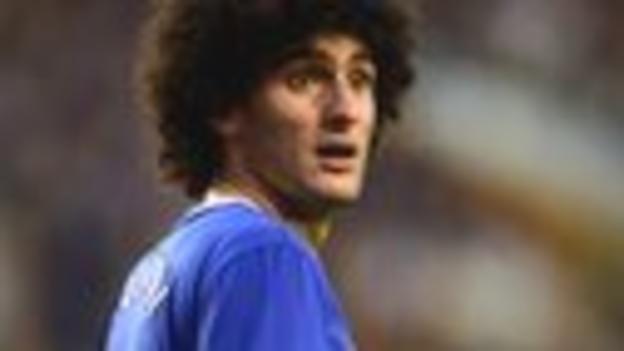 Everton's missed chances were too painful for manager David Moyes to bear. Everton and Fellaini in particular should have had a hatful of goals. Instead they had to settle for a point at Fulham and a place in the top four. Just imagine what life might be like if they start taking their chances!
Did you know? Fellaini has scored five goals and claimed two assists in nine Premier League appearances this season.
FORWARD - ROBIN VAN PERSIE, MANCHESTER UNITED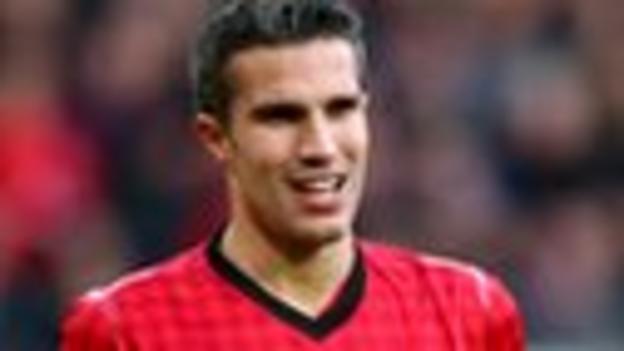 I sat for two hours on a train to Manchester with a carriage full of very noisy Arsenal fans ahead of the match and they let me know in no uncertain terms what they thought of Robin van Persie and various former Tottenham players! Needless to say they were less vocal on their return. They were funny though!
Did you know? Van Persie had four shots against Arsenal, all of which were on target. No player had more this weekend.
FORWARD - LUIS SUAREZ, LIVERPOOL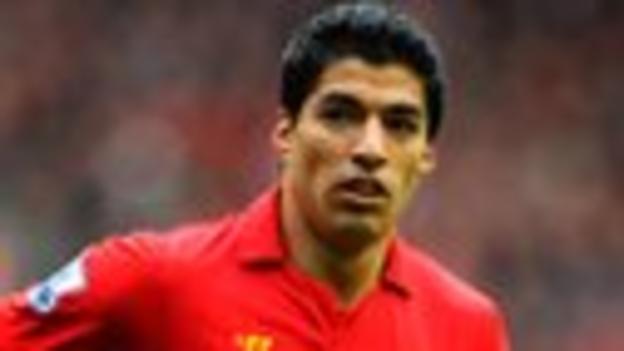 Suarez is playing like there's no tomorrow. He is full of running and mischief, and in this form the Uruguay striker is capable of dismantling any defence in the Premier League. Fortunately for Reds manager Brendan Rodgers he remains fit. Should anything happen to Liverpool's star man between now and the end of the season, they might find themselves in a very different battle at the lower end of the table.
Did you know? Suarez has scored seven goals in 10 games this season and his conversion rate of 14% is up from 10% last season and 9% in 2010-11. He also created six chances v Newcastle.
FORWARD - PETER ODEMWINGIE, WEST BROM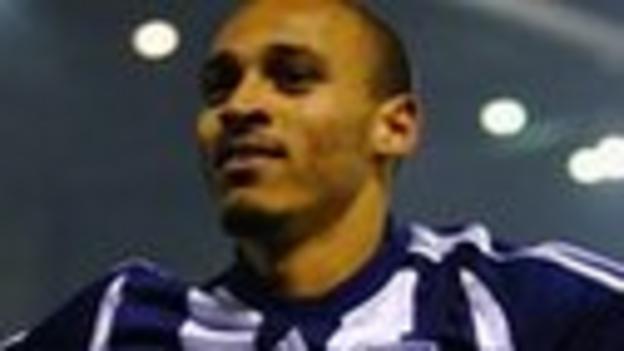 The Baggies just keep rolling on under manager Steve Clarke. The difference between them and Southampton was the pace of Shane Long and Odemwengie in attack. The Nigerian looked in great form and put Southampton to the sword with two excellent finishes in the 2-0 victory.
Did you know? Odemwingie has scored 28 goals for West Brom in the Premier League, more than any other player for the Baggies. He has also scored three times this season from just five shots on target.