A good time to become Scotland manager, believes Pat Nevin

By Keir Murray
BBC Sport Scotland
Last updated on .From the section Football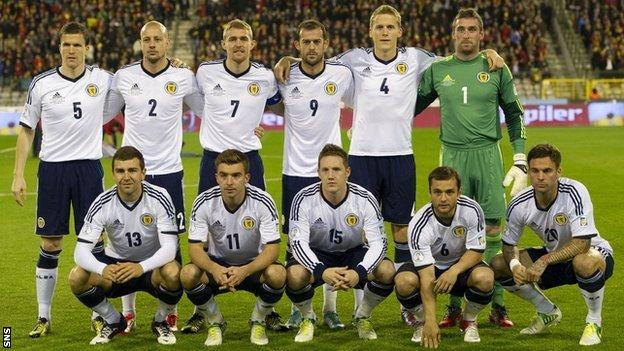 The new Scotland manager will begin his position at an ideal time, believes former international winger Pat Nevin.
Sacked Craig Levein leaves the job with Scotland bottom of World Cup qualifying Group A and 56th in the Fifa rankings.
"It's a great time to take over," said Nevin, who won 28 Scotland caps in the 1980s and '90s.
"You have a shot to nothing in the remaining competitive games, then you go into the Euro 2016 matches with a right good chance of qualifying."
Nevin's confidence about Scotland's ability to reach the 2016 finals in France stems mainly from the tournament's increase from 16 to 24 teams for the finals.
But even with an expanded format, Nevin, now a BBC football pundit, insists the new man in charge of Scotland must strive to climb the Group A table for the Brazil World Cup qualifiers.
"The first target for Craig Levein's successor is not to finish bottom of the group," added the former Chelsea and Everton player.
"The coefficient is incredibly important. If you can get the coefficient to creep up then we should have a better chance for the next finals.
"That is when the job really starts. We want to have a right good kick at the Euros."
With Alex McLeish distancing himself from the post at Hampden, Nevin says he "won't be surprised" if the new manager comes from the quartet of Gordon Strachan, Owen Coyle, Walter Smith or Joe Jordan.
"I really hope it is a Scotsman," Nevin told BBC Scotland.
"I think as the Irish have found out with [Giovanni] Trappatoni and we found out with Berti [Vogts], when your heart and soul is not in it and you are there as a hired gun, more often than not it doesn't work.
"The English have found that out a few times, too.
"I suspect we are going to get somebody that we will all be quite happy about."
The Scottish Football Association will continue to pay Levein about £35,000 a month for the next 20 months unless he takes up a new job.
For Nevin, though, that payment is not the main issue.
"The contract was given by the SFA in the first place so if it's written in such a way that he gets that, he shrugs his shoulders and takes it," said the 49-year-old.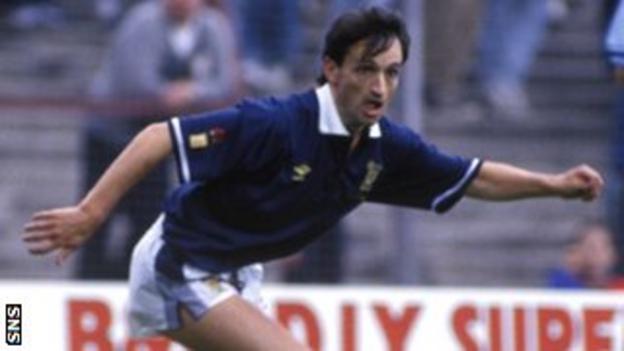 "That is not my biggest worry at the moment, it's who is coming next.
"The new manager needs a bit of luck.
"Craig Levein didn't have Scott Brown and Darren Fletcher, that's the core of his team, for long spells.
"We don't have enough back-up to cope with that.
"Had they been fit, I think the man would still be in a job."
Scotland have had four managers in fewer than six years and the decision on the next man in charge will be made, in part, by the Tartan Army, believes Nevin.
"Probably for the first time in history I think the Scotland fans are going to have a big effect on this," he said.
"The fact that they suggested on the websites that they wouldn't turn up for some of the games coming up certainly spooked the SFA and pushed them over the line to get rid of the manager.
"If they didn't turn up, then financially it's a total disaster for Scotland so maybe they might say 'this is who we want or else we won't turn up', and then they will be pushed again.
"Fan power has really taken off, through social networks and other methods; they have grown to have a voice.
"There are positive aspects to that but there are negatives as well.
"It's imperative to take the fans' thoughts into it but the SFA cannot abdicate their responsibility: they have to accept their position of responsibility."