Ivan Gazidis: Arsenal will compete with biggest clubs in the world
By David Ornstein
BBC Sport
Last updated on .From the section Football409
Arsenal chief executive Ivan Gazidis has assured fans the club will be able to compete with any side in the world over the next few seasons.
The Gunners have not won a trophy since 2005 and have made their worst start to a Premier League season.
However, Gazidis argues the club is in a powerful position for the future.
"As we look to the next two, three years we will have an outstanding platform on which to compete with any club in the world," he told BBC Sport.
Gazidis says Arsenal should pull off major commercial deals that will strengthen their financial standing next season. The Gunners moved to the 60,361 capacity Emirates Stadium in 2006/7 and have increased their turnover from £177.7m then to £243m in their latest set of figures.
Next season their shirt sponsorship and manufacturer deals are due for renewal and they can expect big improvements on them. At £5.5m per season, their shirt sponsorship deal with Emirates is dwarfed by the likes of Manchester United, who have a deal with Chevrolet from 2014 worth about £51m a season.
They are also expected to be able to double the £13m shirt manufacturer deal they currently have with Nike.
"Now we are in that stadium, the first part of our vision has been realised," said Gazidis, speaking before Arsenal's annual general meeting last month. "Now we are at the stage where some of the commercial deals that were tied into the construction of the stadium, and enabled us to take that first big step, will be renegotiated.
"When that happens, we will take the second big step forward and that will be comparable in magnitude to moving to the stadium itself. At times it's been a challenging project, but we will have catapulted ourselves into the elite clubs on the European scale and that, for us, has been what the last 10 years has been about.
"Very clearly, it will push the club forward and put us into the top five clubs in the world in revenue terms, which will be a fantastic position to be in."
Gazidis believes Arsenal will also be helped by the introduction of Uefa's financial fair play regulations next season, which allow clubs to make only set losses initially before being required to break even.
He believes the rule could help the Gunners to start competing for some of the top players in European football. In the last few seasons, key players such as Kolo Toure, Emmanuel Adebayor, Cesc Fabregas, Samir Nasri, Robin van Persie and Alex Song have all left the club.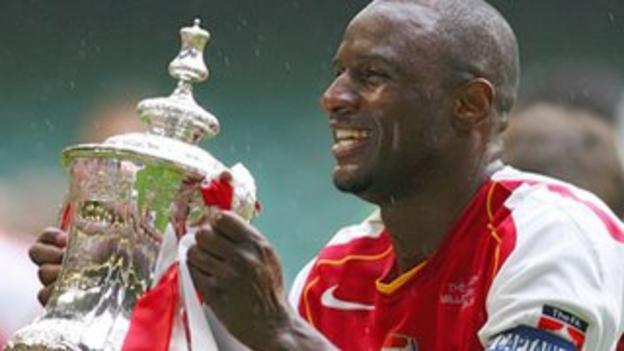 "As our financial capability develops, as economic rationality enters the world of football, our ability to compete at salary levels for the very best talent will be enhanced," Gazidis said.
Clubs will be excluded from European competition if they fail to comply with FFP, and Gazidis has warned Uefa they must enforce this penalty.
"Uefa are under tremendous scrutiny and pressure," he said. "Every indication we have ever had from Uefa is that they are very serious about this.
"(Uefa president) Michel Platini has created this as his platform and if they don't enforce FFP well and strictly, their credibility will be shot and they are very well aware of that."
Gazidis also believes a break-even rule is about to be introduced in the Premier League.
"There is a growing consensus among owners across the Premier League that we need tighter fiscal regulation," he said. "That will be good for the Premier League, clubs, owners and fans."
Gazidis, however, denies claims that such a rule would make the Premier League less competitive.
"That has been a historical concern but I think it's becoming less and less," he said. "We are seeing Premier League revenues growing and growing, and in spending-power terms we have separated ourselves from the other leagues.
"In general terms the talent flow of players is going to be towards the Premier League, with or without FFP. In fact over a longer period the increased stability will attract better owners and actually lead to further growth and an even more exciting future."