Chelsea v Manchester United: 'Monkey gesture' fan banned
Last updated on .From the section Football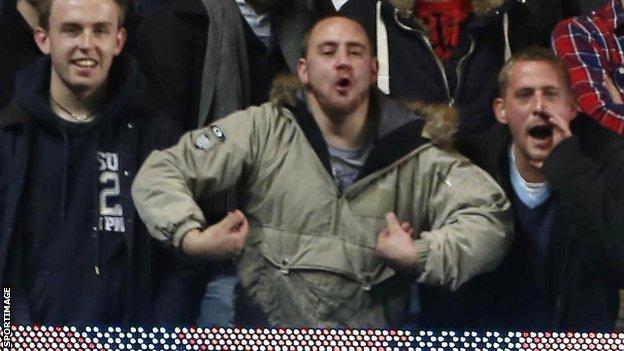 Chelsea have banned a fan from Stamford Bridge pending a police investigation into a racially aggravated offence during last week's League Cup victory over Manchester United.
Gavin Kirkham, 28, was bailed after being questioned by police on Monday.
United striker Danny Welbeck appeared to be the target of the alleged abuse after losing possession.
Chelsea added that the man in question was not a current season-ticket holder or member.
In May, the Blues banned a fan for life from the club after he admitted hurling racist abuse at Didier Drogba.
Stephen Fitzwater, 55, was heard making the comment when Chelsea played Tottenham in the FA Cup semi-final in April.