Brighton striker Will Hoskins determined to prove worth
Last updated on .From the section Football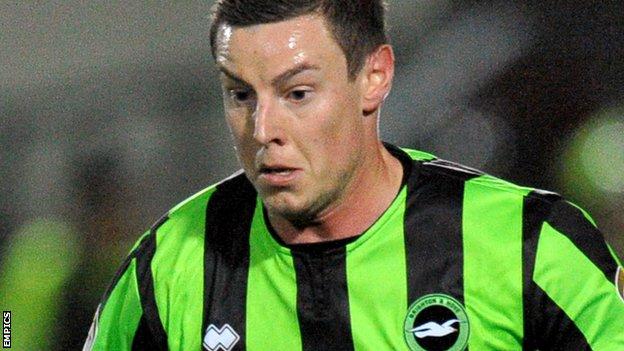 Brighton & Hove Albion striker Will Hoskins has admitted he has a "lot to prove" after finally making his comeback from a broken foot.
The 26-year-old told BBC Sussex: "It's a good feeling [to be back].
"All you can do is keep pushing, never give up. I've got a lot to show and a lot to prove. And to do it on a big stage, there's nothing better."
Hoskins, who spent time on loan at Sheffield United at the start of the year, suffered the injury in pre-season training.
However, good wishes from supporters helped him stay positive during his rehabilitation.
"The fans have been brilliant while I was out and away from the club. They've made it easy to come back because you could imagine some fans might not have been like that," he added.
"I have something to prove on the football stage. I know my ability. I know what I can do but they (the fans) don't. I've got to show it and I want to show it. Hard work will get me there."