Zimbabwe FA sets up committee for match-fixing appeals
By Steve Vickers
BBC News, Harare
Last updated on .From the section Football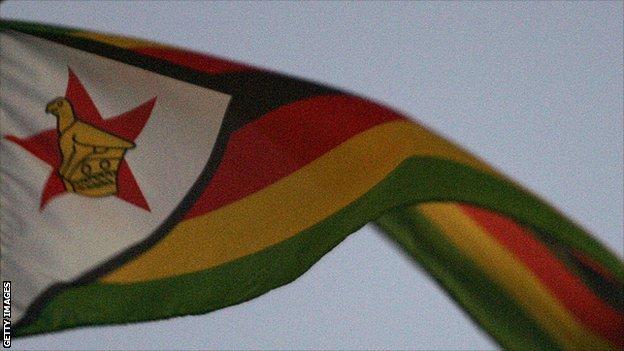 The Zimbabwe Football Association (Zifa) has set up a committee to deal with appeals over the bans handed out in the country's match-fixing investigation.
With many of them having taken legal action and others going to Fifa, football's world governing body has insisted all appeals must first be dealt with by Zifa.
Zifa's high-profile committee includes Silas Chekera, a defence lawyer at the International Criminal Court, who defended former Liberia president Charles Taylor at the Hague.
Another member is Thabani Mpofu, an advocate of the High Court and Supreme Court of Zimbabwe and also an arbitrator, who worked for the International Tribunal in Rwanda.
But the Footballers Union of Zimbabwe (FUZ) is furious that the fee to lodge an appeal has been set at $6,000.
"It's too heavy for the players, taking into consideration that players are paid an average of $300 a month," FUZ secretary Paul Gundani told BBC Sport.
"It's even higher than Fifa's appeals fee of around $3,000, and it's going to be almost impossible for the Zimbabwe-based players to come up with the money."
There are 74 players and officials still awaiting to learn of they will be sanctioned by Zifa, they face bans of between six months and five years.
Players admitted to taking money to lose games on national team tours to Asia between 2007 and 2009.
The investigation was then widened to look at Zimbabwe's participation in other competitions including the 2009 Cecafa Cup, the East and Central African Championship.