Richard Money 'surprised' by Cambridge United criticism
Last updated on .From the section Football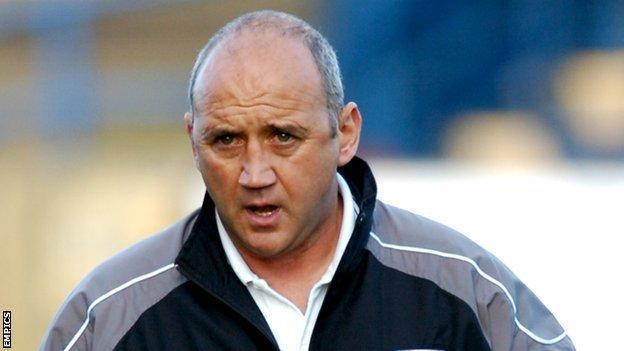 Cambridge United boss Richard Money has said recent criticism from supporters has been the worst he has experienced.
last week before being thumped
"The reaction transmitted to me from the Hyde match is like nothing I've experienced anywhere - even at Luton," Money told BBC Radio Cambridgeshire.
"Tuesday's result certainly won't have helped that in terms of the doom and gloom that might be out there."
Money made numerous defences of his position as well as continued pleas for support from fans during his time as Luton Town manager.
He was forced to apologise following a pitchside confrontation with a supporter and once described the abuse he received from Hatters fans as the worst he had endured.
And now, five weeks after becoming first-team coach at the Abbey Stadium, he has called on U's fans to back their side in a bid to end a five-game run without a win and climb from 20th in the Blue Square Bet Premier table.
"It's very easy to support your football club when they're doing well," he said.
"It's not easy to support your football club when they need a bit of help. And we need help right now.
"I will continue to work as hard as I am to turn this around.
"I was surprised by the reaction after Hyde. Had we been at the top of the table I might understand the reaction. But we're a team that's in transition at least.
"I'm very mindful supporters want to see their team doing well and winning and that's what we'll try and give them."