Union FIFPro are '100% against' a separate union for black players
Last updated on .From the section Football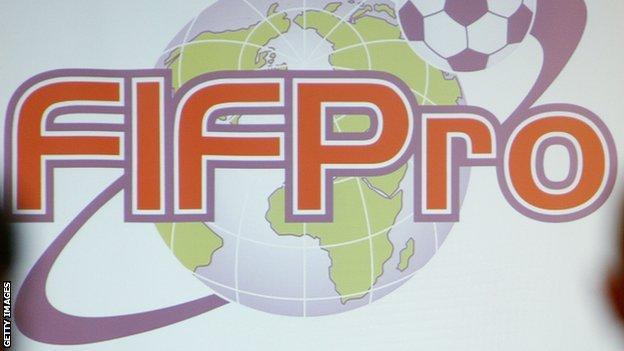 The head of a world players' union says it makes no sense to set up a separate union for black players.
The Society of Black Lawyers
But Theo van Seggelen, secretary general of FIFPro, said: "We respect the player in the English third division, as much as the player from China or from Congo.
"It doesn't make sense to have unions for black players."
England's Professional Footballers' Association (PFA) is a FIFPro member, with the union representing around 60,000 players worldwide through national affiliates.
Van Seggelen says FIFPro would not be able to exist if black players formed their own unions.
He said: "If you have to protect the rights of 60,000 professional players, you cannot make a difference between a black player or a white player, or a Muslim or a Catholic, or a rich player or a poor player.
"We can only represent the players worldwide when everyone accepts that every player is equal. I am 100% against it.
"Our philosophy is equal rights for players and on a global level that is not easy."
PFA chairman Clarke Carlisle said last month: "A new body has the potential to be divisive because when you establish a black players' union it would instantly define 'us and them' and that's something we really need to work against.
"We don't need to separate the players when the whole focus and goal of anti-racism is to campaign for unity."