Hearts: Former players set up fighting fund

By Chris McLaughlin
Senior Football Reporter, BBC Scotland
Last updated on .From the section Football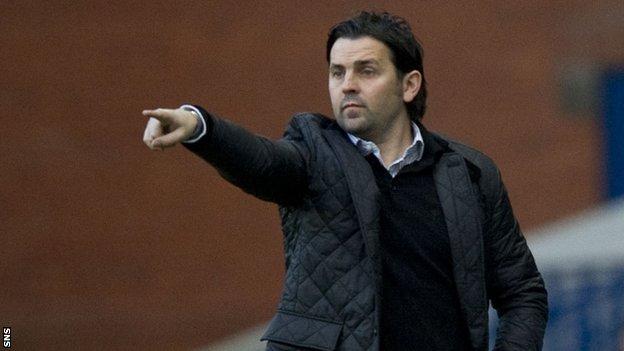 A group of former Hearts players are setting up a fighting fund to help safeguard the club's future.
Former players including Gary Mackay and Paul Hartley have pledged to donate money and have urged others to follow suit.
It is understood fans have raised more than £200,000 since Hearts revealed the club's financial plight.
Those behind the new '1874 fighting fund' say money raised will go into a separate account.
HMRC Revenue and Customs are owed almost £450,000 in unpaid PAYE and VAT.
Last month, Hearts invited fans to buy shares belonging to owner Vladimir Romanov in a bid to support the long-term future of the club.