SPL clubs to discuss proposal for new 16-team top tier

By Chris McLaughlin
Senior Football Reporter, BBC Scotland
Last updated on .From the section Football174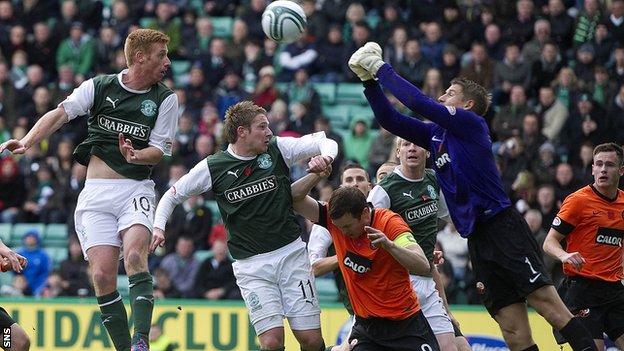 Scotland's major clubs are pursuing plans for a new 16-team top tier but will not be swallowed up by the Scottish Football League.
All 12 SPL clubs will meet to discuss the issue with a new league of 16 top of the agenda.
The SFL proposes a set-up that would involve SPL clubs giving up their power and merging with the lower leagues.
But SPL sources have told BBC Scotland that there is no chance of their clubs agreeing to the plans.
The SPL's recent discussions on reconstruction ended in stalemate and were put on hold following the Rangers crisis.
Clubs believe a league of 16 is the popular choice of the fans but have always been held back by a broadcasting contract that insisted on four Old Firm matches a season.
However, with Rangers now in Division Three, that is no longer an issue.
Another option being discussed is an SPL 2 format, with two leagues of 12 teams.
Clubs will meet on 3 December and there could be a show of hands.
Should there be broad agreement, there may even be change as early as next season.
Scottish Football Association chief executive Stewart Regan has revealed that SFL counterpart David Longmuir's proposal for leagues of 16, 10 and 18 had already been discussed with the professional game board, the body made up by the three governing bodies.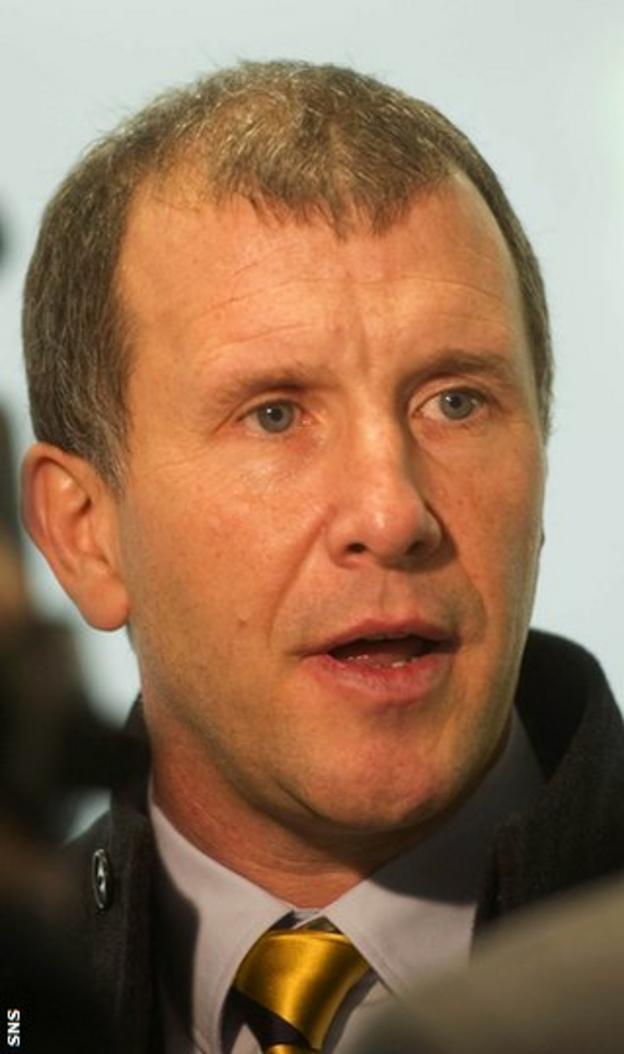 SFL clubs meet to discuss the plan on Wednesday and will report on the response to the professional game board later this month, when the SPL is also expected to give its response.
"If it's a proposal that the clubs are interested in taking forward then we would certainly be part of the group that moves it to the next stage," said Regan.
"We remain committed to reconstruction. The leagues remain committed to reconstruction, but that will only happen if the clubs are comfortable with the direction of travel and the proposal on the table.
"Reconstruction has been on the agenda for two years. Just after I came to the Scottish FA, it was part of the Henry McLeish report.
"A number of proposals have been tabled by the SPL. We've had debates going on for months and months.
"I think there's always going to be differences of opinion on any matter involving reconstruction. That has been the case for two years.
"The various iterations that have been put forward have been debated at length and will continue to be debated at length.
"Once we have consensus on a way forward then the professional game board will be the body that takes it to the next step."
Longmuir's plan would involve the existing SPL and SFL clubs, plus second teams for Celtic and Rangers.
He said: "We've been working with our clubs on ideas and how we might wish to take the game forward and how to improve it.
"We're going to be discussing a proposal that might re-energise and refresh the game and be compelling for fans and create a better structure for the game going forward."
"And to re-engage fans and to give them a compelling league structure which creates a bit of excitement, variety and also engages with investors, broadcasters and sponsors."