St Mirren chairman Stewart Gilmour urges SPL shake-up
Last updated on .From the section Football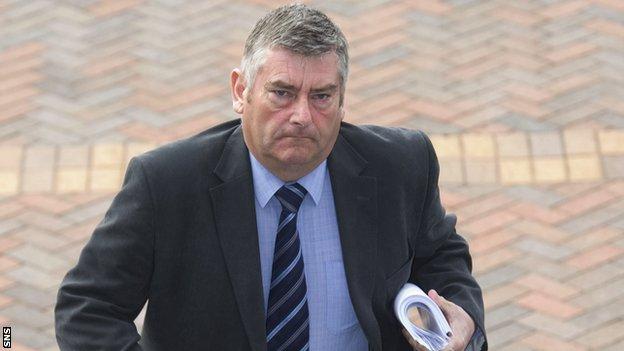 St Mirren chairman Stewart Gilmour has called for urgent change to the structure of Scottish football.
Gilmour wants a pyramid system introduced to allow clubs outwith the Scottish Football League to move into the senior game.
He also says there should be one league governing body rather than the two that currently exist.
"The supporters want change. Football has to change," Gilmour told BBC Scotland.
"They're asking for it. They're fed up of watching the same thing, so we need to address that."
The Scottish Premier League presently runs the top-flight while the SFL is in charge of the three senior leagues below.
But SFL chief executive David Longmuir will on Wednesday reveal to his organisation's 30 clubs a proposal for one league body and three leagues of 16, 10 and 18 teams.
"Do I see one less organisation? I hope so," said Gilmour.
"I think all Scottish football fans think we should have one league organisation.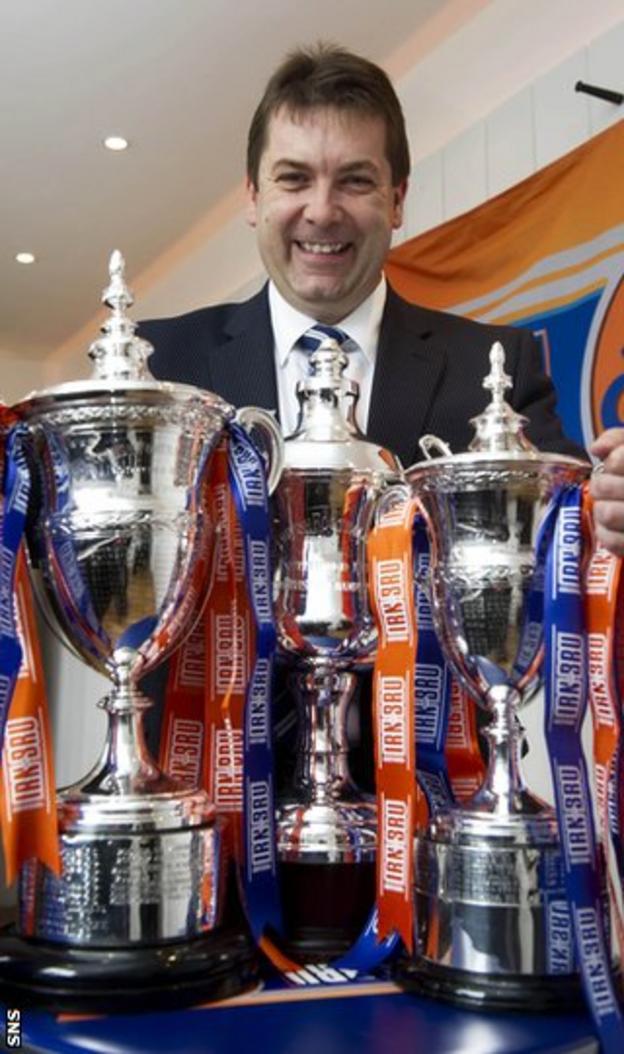 "Professional football should be run by one league, in my opinion, but there has to be a pyramid system.
"There has to be a system where a club can come from anywhere as long as they fulfil all the criteria with the safety factors of grounds and youth systems etc and can work their way through."
SFL proposals include plans to add colt - or reserve - sides from Celtic and Rangers to the bottom tier of the game.
"I don't agree with that personally," said Gilmour.
"I think, if there's a colt league, that's fine, I don't have a problem with that for clubs.
"But I don't think that particular clubs should have their colt teams within the league.
"I think folk are possibly looking for their cake and eating it."
There's been talk for some time about implementing changes, but Gilmour concedes that the SPL's rules make it difficult to introduce a new league structure.
"I think it will be difficult to get to an agreement," he added. "You'll never keep everyone happy. What we've got to do is get into a situation where the majority can take everybody with us.
"I know the SFA had put a date in place in try to make things move.
"I understand why they tried to do that, but one of the stumbling blocks that we have in the SPL is the 11-1 vote.
"It's something that we are addressing and it has to be addressed."