Glentoran squad seek assurances over pay as new crisis hits Oval
Last updated on .From the section Football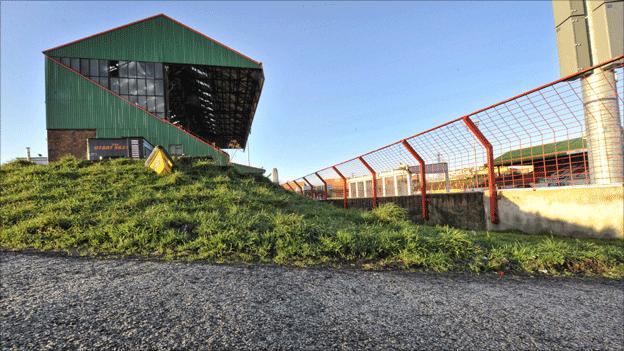 Glentoran players are seeking assurances from the Oval Board after failing to receive their October wages.
It is understood that a letter has been handed to Glentoran officials in which the first-team squad said they expected their contracts to be honoured.
The squad want a commitment that wages will be paid and that if the problem persists, they would have the right to be released from their contracts.
The club has been plagued by financial difficulties in recent years.
It is believed that the players were told that a cheque was late coming to the club from a group in connection with the proposed ground move to the Titanic Quarter, but the matter would be resolved this week.
It has been emphasised that the players are not contemplating strike action.
In February 2010, a £450,000 donation from a mystery benefactor helped prevent the club from being wound up.
The club also received a £60,000 loan from the Irish FA in May after they struggled to pay their players' wages for April.