Manchester United defender Rio Ferdinand relaxed on future
Last updated on .From the section Football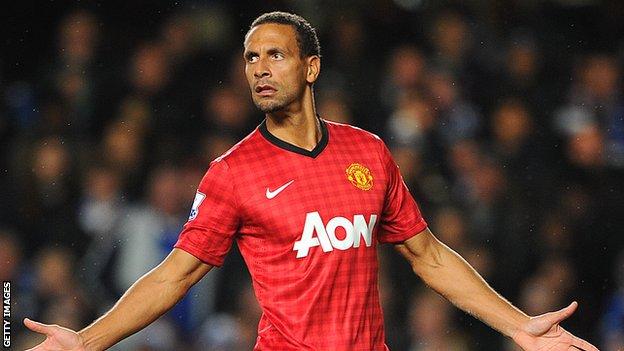 Rio Ferdinand is in no rush to sign a new Manchester United contract despite his current Old Trafford deal expiring in the summer.
Sir Alex Ferguson has suggested his 33-year-old centre half can play on for another "two to three years".
But Ferdinand is happy to wait until Christmas before assessing his future.
"It's always good to hear the manager say things like that but you just take every week and every month as it comes," he said.
He told Inside United magazine: "The best thing to do is look at it at Christmas, then again in the summer to see how I am feeling and go again from there.
"But hearing the manager say things like that definitely puts a spring in your step."
Ferdinand has only missed two matches this season with his persistent back problems now appearing to be in the past, and believes a summer without international football has helped his chances of longevity.
"I think it has but I will have a better idea in December and January when the games start coming thick and fast," he said.
"That's when it really hits you, you know the hard work has to start and you begin to think about the home stretch.
"I will probably get a better gauge of where I am fitness-wise and the benefit of having the summer off then."