Postponed Le Riche Cup second round matches re-arranged
Last updated on .From the section Football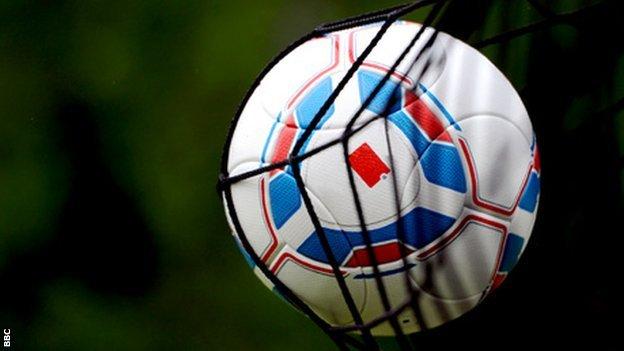 The three matches postponed because of rain in Saturday's Le Riche Cup second round will be played on 24 November.
, who on Tuesday, will face Championship side Portuguese at the Airport.
St Clement will host St Peter at either their home ground or Les Quennevais, while St John will host St Ouen.
The league games involving those sides on 24 November have been re-arranged to 30 March 2013.
In the Premiership St Paul's were scheduled to face St Ouen and St Lawrence were down to meet St Peter while Portuguese were set to face Magpies in the Championship.