Hartlepool give John Hughes the opportunity he has craved
By Kenny Crawford
BBC Sport Scotland
Last updated on .From the section Football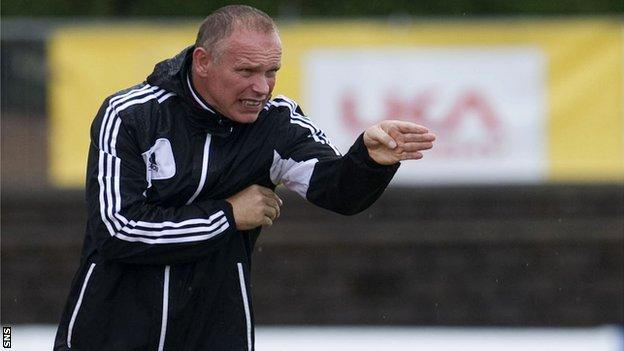 In football, as in life, it's often said that "timing is everything".
Spare a thought, then, for the recent tasty Scottish Cup fourth round draw, which was barely two hours old before it got muscled out by the dominant news of Craig Levein's Scotland departure.
And if you can spare another, think too of John Hughes, whose Hartlepool United tunes were consigned to fourth fiddle, almost completely drowned out by that rowdy trio of Hearts' survival, league reconstruction and the Luxembourg friendly.
But, while Hughes may have cast a bemoaning "why now?" in the direction of those other pesky news stories, Livingston fans might be asking a few "whys" of their own.
Firstly, "why now?" Hughes was only nine months into an exciting new chapter at Livingston, one in which he worked alongside a director of football in the shape of the renowned John Collins.
Secondly, "why there?" Why Hartlepool United?
Over recent years, 'Yogi' has made no secret of his desire to test himself in the management game south of the border. He was one of several interviewees for the Swindon Town vacancy in 2011 before the Robins opted for Paulo di Canio.
Hartlepool United may not be the type of name that triggers glamorous thoughts in the minds of the average football fan, but some relatively simple research does reinforce the appeal they hold for an ambitious Scottish manager.
Let's allow the elephant to leave the room first.
When it's the Scottish Premier League that is often, arguably, compared to League One level, then perhaps it's something of a coup for Hughes to be making the transition from the Scottish Football League to League One.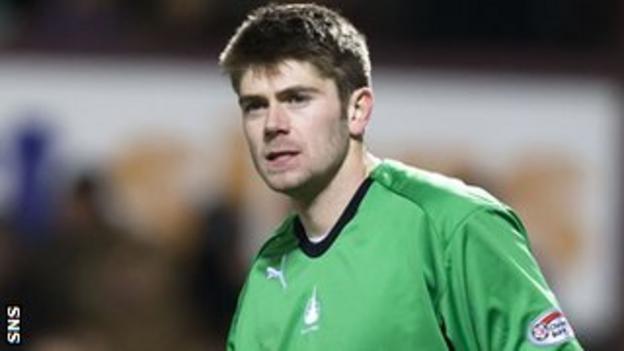 Added to that, Hughes will replace hosting former club Falkirk this Saturday, to welcoming Coventry City - not so long ago an established Premier League side - to Victoria Park.
Other teams with 20,000-plus capacity stadiums Hughes can now relish visits to include Sheffield United, Preston North End and Portsmouth.
But enough about other team's stadiums - what about Hartlepool's?
Victoria Park is a traditional ground with a capacity of just 7856 compared to the Braidwood Motor Company Stadium's 10122.
However, Pool's average home league attendance of over 4000 so far this season is almost four times that of Livingston's.
Going further, League One's lowest average attendance throughout season 2011/12 was 2798 at Bury.
Blend in a bigger financial budget to that mix of greater audiences and a perceived step up in quality, and you are well on the way to seeing "why" Hughes made the move.
One consolation for us in the north is that, in replacing Neale Cooper, the Scottish managerial equilibrium has been restored in England.
And a note to Hartlepool United fans: in nickname terms, don't be discouraged that it is merely a 'Yogi' who's taken over from 'Godzilla', since being tame is something Hughes will never be accused of.