Old Firm managers differ on league reconstruction
Last updated on .From the section Football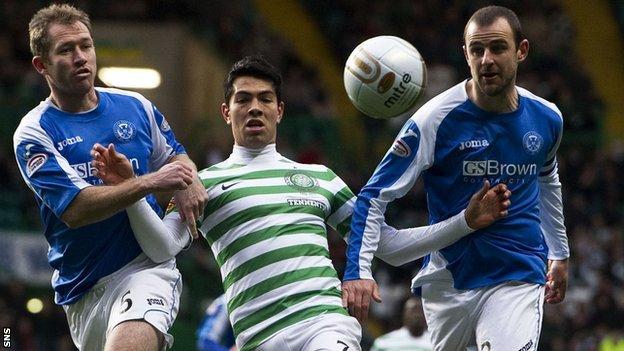 Celtic manager Neil Lennon is unconvinced by the notion of a 16-team top division in Scotland.
Both of Scotland's league bodies are working on proposals for reconstruction that involves 16 sides in the top tier.
"A 16-team league? I'm not sure it's going to work," Lennon told BBC Radio 5live.
The Scottish Premier League, formed in 1998, was expanded from 10 teams to 12 in 2000, with Celtic the reigning champions.
The Scottish Football League is proposing a three-tier system with 10 teams in the middle division. The bottom league could contain 16 or 18 sides, depending on whether second-string teams from Celtic and Rangers were included with existing league clubs.
However, the SPL is also discussing expanding to 16 and is against the idea of being absorbed into the SFL.
Lennon highlighted previous SPL discussions that suggested a top flight of 10 would offer the best financial package for member clubs.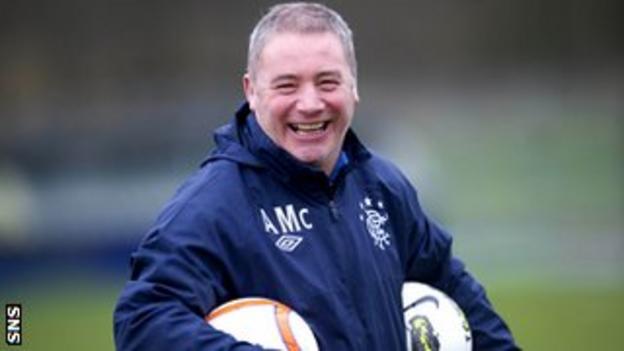 "You're always looking for the variety but, having spoken to the SPL a year ago, these things come up every one or two years; restructuring, promoting the game a bit more and making it better," he said.
"It's a proposal from the SFL, I've not really had a chance to digest it all yet."
Rangers counterpart Ally McCoist is broadly in favour of the SFL's idea, with the Ibrox club relaunced and placed in Division Three this season following financial problems.
"I actually think that looks all right," said McCoist.
"The majority of people realise that something has to be done to help the Scottish game moving forward and I think the SFL proposal is certainly worth looking at.
"It has to be done for the benefit of the game and all the clubs within the Scottish game.
"I don't think we are going to get total agreement with all the clubs, that's for certain.
"We, as a club, do welcome change because nobody has had any more change than us in the past eight months.
"Anything that benefits the game, we would certainly welcome. Change, in my opinion, is required and I think it will happen.
"With the SPL, SFL, SFA there are an awful lot of bodies to be honest. I don't think we are a big enough nation to require that. I would certainly like one body running the SPL and the SFL."