Bournemouth: Adam Murry returns as three join board of directors
Last updated on .From the section Football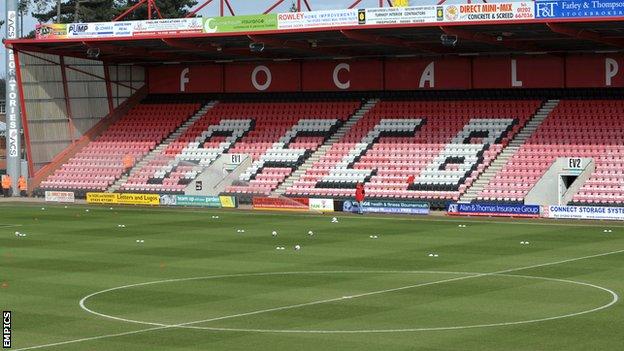 Adam Murry has re-joined Bournemouth's board of directors while Mikhail Ponomarev and Alexey Panferov have also been appointed.
Murry, who was part of the consortium alongside chairman Eddie Mitchell which took over the club in 2009, returns to the Cherries after a two-year absense.
Ponomarev and Panferov become the first Russian representatives on the board.
Ponomarev is the founder of an energy consulting group while Panferov is involved in football sponsorship.
Mitchell said: "Mikhail and Alexey are two very successful men and people who we welcome onto the board.
"They have both attended countless games at the Goldsands Stadium and are close associates of my business partner Max."
Speaking about Murry's return, Mitchell added: "Adam is a great asset to the club and I'm looking forward to having him on the board again.
"He is a fantastic ambassador and I'm a great admirer of the time and effort he has invested in helping local charities."