Garth Crooks's Premier League team of the week

By Garth Crooks
BBC football analyst
Last updated on .From the section Football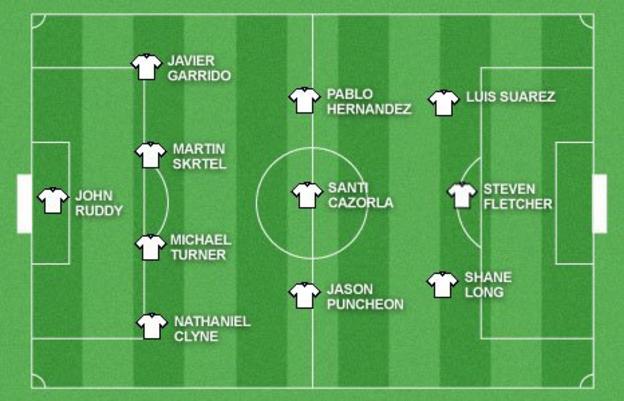 In one of the most exciting and unpredictable weekends in the Premier League, Manchester City claim top spot for the first time this season with an emphatic victory at the Etihad.
Norwich humble Manchester United, West Brom go into the top four as they ensure Chelsea's recent slump continues, while Reading and Southampton gain valuable points in their continued fight for survival. Take a look at my Team of the Week and see if you agree with my selections.
GOALKEEPER - JOHN RUDDY, NORWICH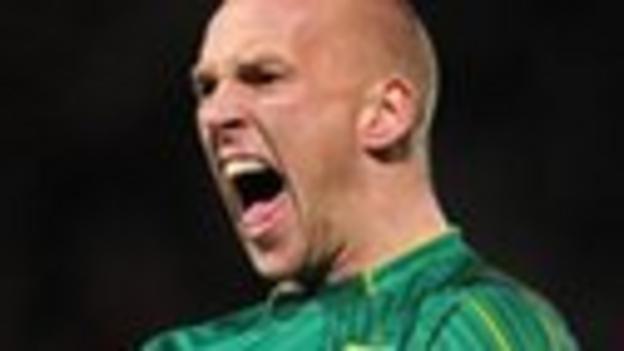 If I hadn't seen it I would never have believed it. Norwich City out-battled and out-fought Manchester United. John Ruddy's display embodied the grit and determination of Norwich City's team performance. Among a string of stops, his save from Ashley Young was world class and the turning point in a game they deserved to win.
Did you know? Ruddy made six saves against Man Utd and kept his fifth clean sheet of the season - the joint-most in the Premier League this season.
LEFT-BACK - JAVIER GARRIDO, NORWICH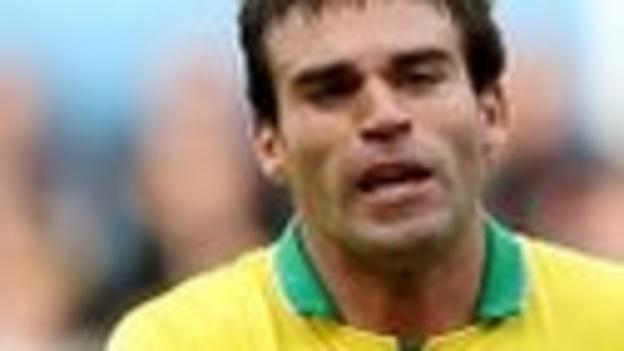 You can't beat the first-time cross! That's what my greatest mentor told me many years ago. He was right then and Javier Garrido proved him right again against Manchester United. His superb cross was only matched by Anthony Pilkington's excellent header. The fact that he saw off Antonio Valencia into the bargain is not to be sniffed at either.
Did you know? Garrido is the first defender to assist a goal against Man Utd in the Premier League this season.
CENTRE-BACK - MARTIN SKRTEL, LIVERPOOL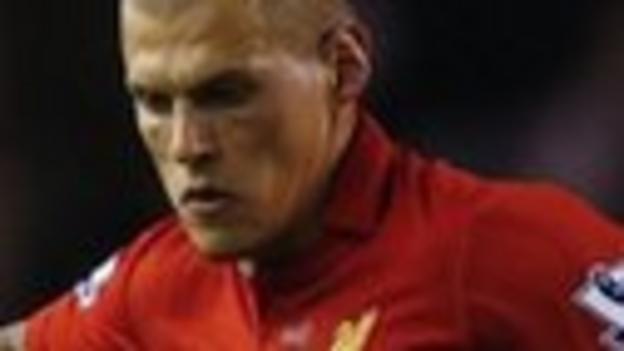 When he's good he's superb and the game against Wigan was one where he had to be at his best. Wigan may have been well and truly beaten in the end but there were periods in the first half where it might have been a different story. A real warrior at the back for Liverpool.
Did you know? Skrtel completed all 26 of his passes in his own half against Wigan
CENTRE-BACK - MICHAEL TURNER, NORWICH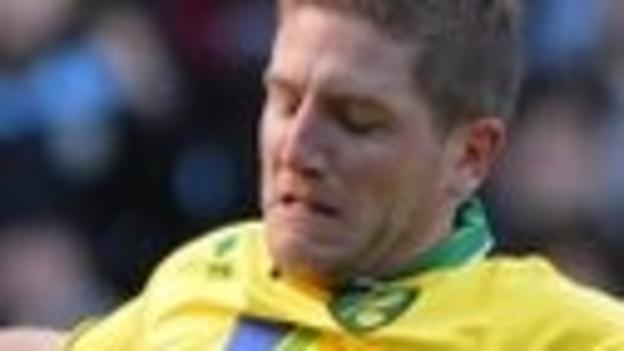 I saw this defender struggle earlier in the season. I couldn't believe it was the same player against Manchester United. He had Robin van Persie and Javier Hernandez to contend with and yet he still showed plenty of courage and composure in a fixture that required concentration and desperate blocks. He is proving to be the perfect partner for Sebastien Bassong.
Did you know? Turner made 13 clearances against Man Utd on Saturday - the most he has done in a home fixture this season.
RIGHT-BACK - NATHANIEL CLYNE, SOUTHAMPTON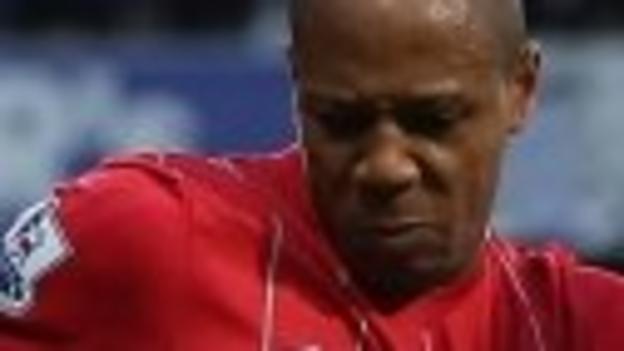 Clyne makes my team of the week for the second time this season. The first was against Manchester United where the full-back showed the form that initiated Sir Alex Ferguson's inquiries about his availability when he was at Crystal Palace. On Saturday he made a superb recovery after losing the ball down QPR's right flank. He immediately won it back and also provided the final pass for Jason Puncheon. Excellent. This kid can play.
Did you know? Clyne attempted more tackles than any other player this weekend (nine), winning six of them.
MIDFIELD - PABLO HERNANDEZ, SWANSEA CITY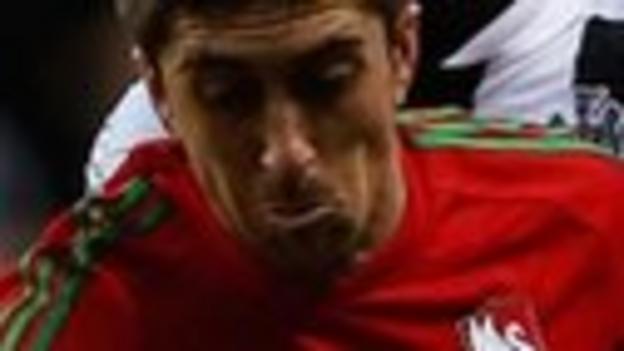 The Spaniard ran the show against Newcastle from start to finish. He helped set up Michu's superb header and was also involved in Jonathan De Guzman's winner, which led to Swansea's second away win of the season. Michael Laudrup looks like he's got his new-look team playing with confidence again.
Did you know? Hernandez created six chances against Newcastle, the most of any Swansea player in a fixture in the Premier League this season, and only six players in total have created more.
MIDFIELD - SANTI CAZORLA, ARSENAL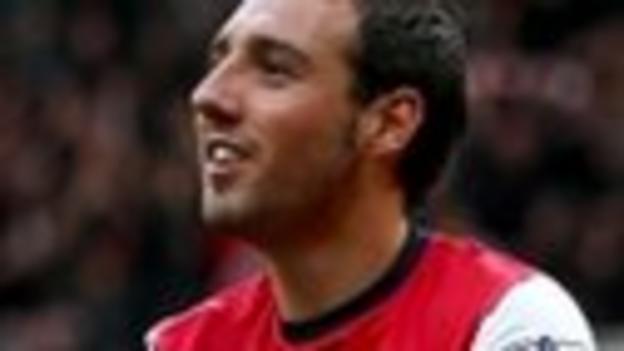 I take no pleasure in stating that Santi Cazorla put 10-man Spurs to the sword. It took Emmanuel Adebayor's totally unnecessary challenge and subsequent sending off to provide the difference between the sides but Cazorla can't be blamed for that. I'm beginning to think that former Arsenal and Manchester City striker Adebayor is a spy sent to destroy us!
Did you know? Cazorla took his chance creation tally to 38 with a sparkling midfield performance against Tottenham - only Everton's Leighton Baines has made more chances this season.
MIDFIELD - JASON PUNCHEON, SOUTHAMPTON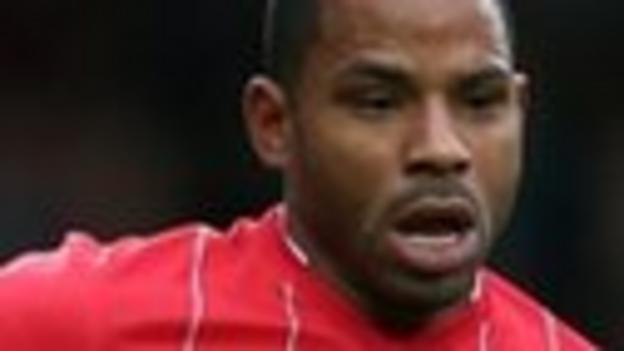 How ironic. Neil Warnock suggested when in charge of QPR that Jason Puncheon wasn't good enough to play in the Premier League. Well, after analysing his recent display against his old club I can say that not only did the former QPR man show that he was good enough, but he also provided far more grit, courage and ability than the players who were bought to replace him at Loftus Road. He scored one and provided two assists in an outstanding display for Southampton.
Did you know? Puncheon had more shots on target than any other player in the Premier League this weekend (five).
FORWARD - LUIS SUAREZ, LIVERPOOL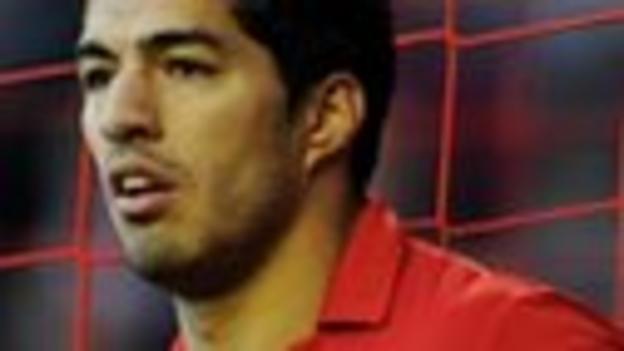 It looks like Luis Suarez is not only playing superb football but providing Liverpool with the goals that are keeping them alive. Without the Uruguay hit man, I can't see Liverpool being a serious threat. Brendan Rodgers better wake up and smell the coffee. It will take just one audacious offer from a wealthy club and his American owners might take the money and then what? My advice is get ready replacements in quickly just in case. Every man has his price!
Did you know? Suarez is the Premier League's top scorer (10), has created the most chances from open play (35) and has had the most touches in the opposition box (131).
FORWARD - STEVEN FLETCHER, SUNDERLAND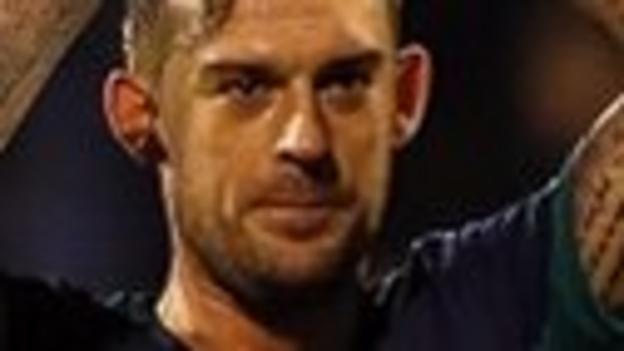 I kept telling people who thought Steven Fletcher's transfer to Sunderland was overpriced that they were talking nonsense. What's he worth now? He was superb against Fulham. Patient in general play and calm when it mattered in the box. Imagine Spurs swapping Adebayor for him? All that goalscoring talent without the histrionics. Get the point?
Did you know? Fletcher has scored six goals from 10 shots on target this season
FORWARD - SHANE LONG, WEST BROM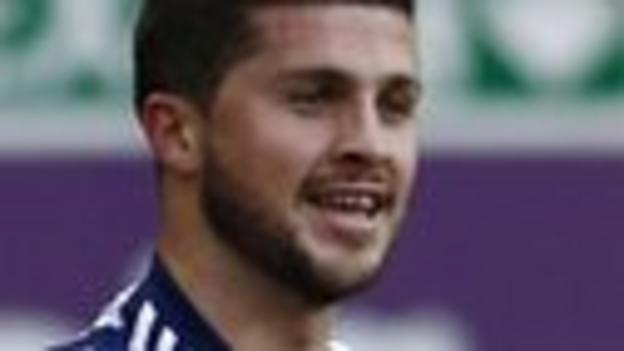 How Reading could do with this player now. He spent a good 60 minutes terrorising Chelsea and David Luiz in particular on Saturday. His goal involved great movement and his assist for Peter Odemwingie was of the first order. Here is a player who not only can play in the Premier League but can also produce performances capable of dismantling top sides.
Did you know? Long has scored in two of his three Premier League appearances against Chelsea for West Bromwich Albion.