Tim Sandercombe leave and Dave Newton Truro City
Last updated on .From the section Football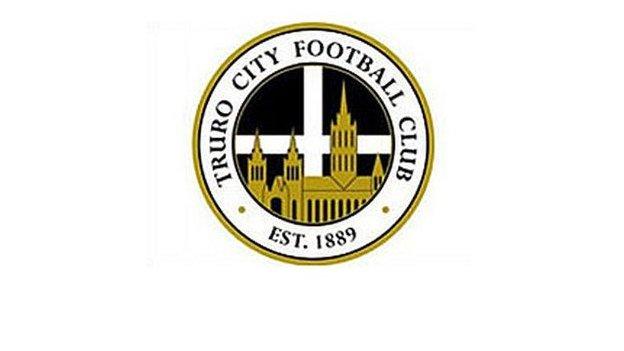 Truro City and goalkeeper Tim Sandercombe have parted company.
The 23-year-old former Weymouth and Stafford Rangers player said on Twitter that he had "been made redundant" and is "no longer a Truro player".
But Truro boss Lee Hodges says Sandercombe, who is currently injured, was not forced out of the club.
"I'm disappointed with his tweets. I did not want Tim to leave. No-one has forced him to leave the club," Hodges said in a statement.
"I had a chat with him, but it seems he has taken advice from his agent which has led to this situation."
Sandercombe was injured earlier this month and was replaced by who joined the club on non-contract terms.
Truro are still in administration after financial issues and Sandercombe was one of the club's contracted players.
The club's assistant manager, Dave Newton, is also to retire with immediate effect.
The 62-year-old wants to spend more time with his family.
"He loves the players and everyone involved in the club but the journeys have been taking their toll," Hodges said.
"I am absolutely distraught and I know all the boys will feel exactly the same.
"He's a very special guy and I'm gutted that he's gone.
"Having him as my right-hand man was one of the reasons I was glad to take on my job as player-manager, we worked together brilliantly.
"I will be on my own for the time-being, but I am looking to bring someone in to take over in his role.
"My problem is that I want and need to play at the moment, but I can't really do that if I've got no-one on the line to take over from me.
"Newts's best replacements are already at the club - Jake Ash and Stewart Yetton - but they are still young and playing, so I will have to bring someone in."