Paul Tisdale describes Exeter City victory as 'terrific'
Last updated on .From the section Football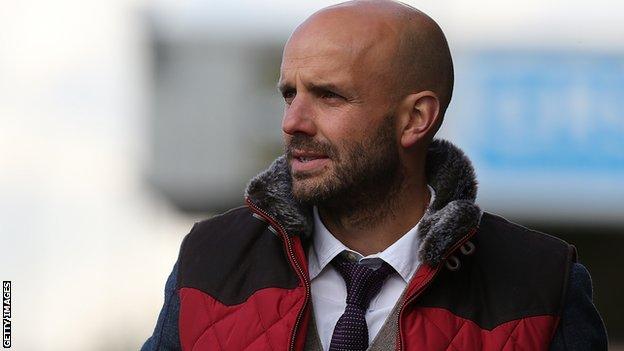 Exeter City boss Paul Tisdale say his side's win at Bradford was "terrific".
The was City's first away win for a month and a half and extended their unbeaten run in the league to three matches.
"It was terrific, it was exactly what we needed, three points was what we needed," Tisdale told BBC Radio Devon.
"In a way it was better than a comfortable win because it proves to the players that they can grit out 50 minutes of very threatening football."
Tisdale had a number of players take knocks during the game but says the win will give his side belief as they prepare to face leaders Gillingham on Tuesday.
"We've got four or five there on the medical couch who are bruised and battered, but we did everything we needed to do and I'm proud of them.
"The players have got to believe in themselves and they did today, they stuck at it, restricted the opposition to one or two half chances.
"It wasn't pretty, but we did what we had to do and those performances are big fillip for any team and a big fillip for us."