Rangers: Johnston predicts 'slap on wrist' after SPL probe
Last updated on .From the section Football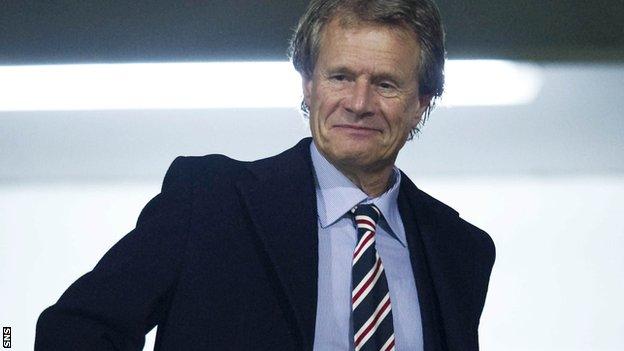 Former chairman Alastair Johnston believes Rangers will receive no more than "a slap on the wrist" .
A tax tribunal investigation this week .
The Scottish Premier League will decide whether its own rules were broken.
"But whatever transgression Rangers had is worthy of not much more than a slap on the wrist," said Johnston.
"And I suspect that's exactly where they will go.
"In the report yesterday, there were references to one or two instances where, indeed, the principle of dual contracts might have been applied and might indeed have existed.
"But it was very minor and related, as I understand it, to bonus payments or whatever.
"The SPL can can conduct an investigation and, if their investigation is consistent with the option of the tax tribunal, there could technically be a breach of their rules and regulations based on their interpretation.
"Having said that, the barrier to any sort of penalty, or any culpability here that would result in anything more than a slap on the wrist as a result of yesterday's decision, is significantly higher.
"The barrier for doing anything else that would involve something more fundamental, such as stripping titles, absolutely does not exist anymore."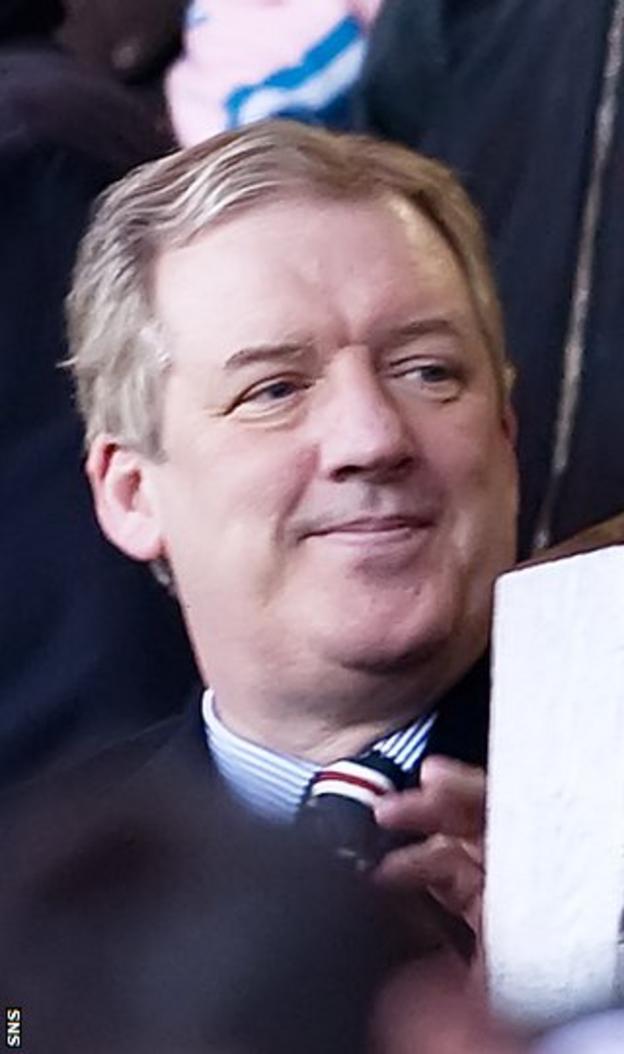 The new Rangers, now playing in Division Three, , other than its claim to silverware won under the previous regime.
Johnston thinks the SPL should scrap its own investigation - its independent, three-man commission is due to start its delayed hearing in January or February.
However, he believes that "certain interests within the SPL" who have had "an anti-Rangers rhetorical" will ensure the probe continues in order to "save face".
The First Tier Tax Tribunal, by a majority of two to one, decided that Rangers' EBTs were loans rather than wages and Johnston was not surprised that the initial HM Revenue and Customs decision and Rangers' successful appeal had taken so long to reach a conclusion.
"It was a very, very challenging investigation because it wasn't a black and white issue," he told BBC Scotland.
"Obviously a lot of the people at the club feel gratified or validated in respect of what happened, whether it's the auditors or the people producing the accounts, or counsellors or advisors."
Johnston thought that, had the decision come earlier, it might have prevented former owner Sir David Murray selling the club to Craig Whyte, whose reign led to the club going into administration then liquidation.
"Obviously there's a huge amount of irony here because, if HMRC had released their decision expeditiously, consistent with the one released yesterday, then I would like to have thought that the bank and Mr Murray would not have prevailed on Craig Whyte to acquire the club for £1," he said.
Johnston thought that, without a potential debt of £134m hanging over the club if they lost the tax case, "a lot of people not far from the west of Scotland" would have been keen to acquire a club that had just won the SPL, qualified for the Champions League and had a debt of only £16-18m.